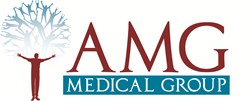 The new normal in quality healthcare benefits
New York, NY (PRWEB) August 06, 2013
The AMG Medical Group seeks to make quality, affordable health care a reality for millions of New Yorkers with 6 convenient locations in Manhattan, Brooklyn, Queens, Bronx, Staten Island, and Hicksville (Long Island). "Affordable health care has been out of reach for 59 million Americans, and, unfortunately, the situation continues to worsen", according to John Muney, M.D., President, AMG Medical Group.
The AMG Medical Group was founded in 2005 on the basis of providing high quality health care at an affordable cost to New Yorkers. Its goal is to ensure that health care becomes accessible to all those in need of an affordable medical plan. To achieve this goal, AMG has outfitted its own facilities with state-of-the-art equipment, that are staffed with medical professionals who provide comprehensive medical services, such as medical care (routine office visits and preventive care), urgent care, office-based surgical care, gynecological care, pediatrics, blood work, imaging (x-rays, sonograms, etc.), and physical therapy. Almost all emergency visits can be taken care of in AMG's facilities; accordingly, the offices are available for urgent care during office hours and on weekends at certain locations. The AMG Medical Group also operates a 24/7 M.D. Hotline that is answered by its own physicians.
Since this is a medical plan and not an insurance plan, there are no co-pays, no deductibles, and no co-insurance. There are no dealings with insurance companies and no paperwork; records are computerized/on-line for easy communication and referral. There are limited/short wait times in both the lobby and exam room.
The primary concern of the AMG Medical Group is, above all, the quality of health care that its members receive. The AMG Medical Group ensures that the provider and the patient are directly connected, thus increasing the members' accessibility to AMG. Dr. Muney states, "The AMG Medical Group hopes to revolutionize the way the health care system views the consumer."
About the AMG Medical Group: T he AMG Medical Group has been serving New Yorkers since 2005 and was founded on the basis of providing high quality health care at affordable costs. The AMG Medical Group has 6 locations in the New York City area and serves over 1000 patients. For more information, please visit: http://www.amgmedicalgroup.com or call 877-AMG-1027 and select option #1.