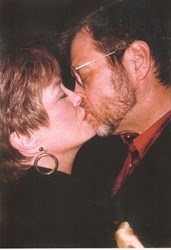 We just knew good things would keep happening.
New York, NY (PRWEB) August 20, 2013
In a powerful and very funny social novel that New York Times book reviewer Eliot Fremont-Smith has called "delightful and full of truth," Morrow Wilson divulges his first taste of New York City in the 1960s.
"David Sunshine is a romance, an adventure story of a brave young man who sets out to make his way in the communications industry of the 1960s," explains Morrow Wilson. "What happens when his idealism and innocence clash with the egotism and opportunism of TV's then-most famous producer/talk show host is at times hilarious and, at other times, heartbreaking."
Likewise, his hero's sexual innocence combined with his bittersweet love for a beautiful, ambitious and jaded jet set princess are both funny and heart-rending, too.
As the Golden Age of Television was coming to a close, Morrow Wilson's career was just beginning. Based on true events from his own life, David Sunshine is a thinly veiled reference to his early work for the pioneering David Susskind, one of the first and most well-known talk show hosts on national TV, a self-proclaimed genius producer of high class television programming who prided himself loudly (if privately) on being a con artist.
Throughout the book, Wilson reveals what it was really like to live and work in New York City during the real-life "Mad Men" era, an era and lifestyle that have transfixed a nation, even 50 years later.
Talking about the hit TV series, Morrow Wilson says, "Certainly they got a lot of it right. Three martini lunches and chain smoking were normal in those days. But," Wilson adds, "there was none of the Hollywood glamour that 'Mad Men' fans have grown accustomed to. I realize, of course, that most of the people who work on the show weren't even born then. So it's natural enough to include anachronisms and to miss some of the actual details. Imagine a time when a cab ride was eighty cents and, if you tipped the driver a dime, you were a cheapskate, but, if you let him keep a whole dollar, that was a good tip. It was a far more open and optimistic time, for sure. Social barriers were falling all around. The women's revolution was beginning. And the dreadful events of the decade – assassinations, race riots, America's cities in flames, and an unwinnable jungle war -- were the farthest things from our minds.
"In the meantime, we were full of optimism bordering on joy. The TV and advertising industries were expanding. America's economy was booming. We just knew good things were going to keep happening."
Morrow Wilson, who since grew an impressive resume as a successful producer, advertising, broadcasting and publishing executive before stepping out from behind the scenes to become an award-winning New York actor, singer, and voice-over artist, is still amazingly youthful in appearance and undeniably young at heart. He grins and holds up a stopwatch he still uses. On the back are the initials: BBDO. He grins a crooked boyish grin and runs his free hand through his thick head of hair.
"Hell," he says with a laugh. "I was in advertising so long ago, that Madison Avenue was still on Madison Avenue!"
http://davidsunshinethenewnovel.com
regaleaglesnest(at)live(dot)com