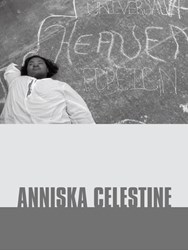 inspire those of future generations to explore the bigger picture
SULPHUR, Louisiana (PRWEB) August 02, 2013
Author and tea house proprietor Anniska Celestine is an advocate for education and believes in the importance of a worldview. She shares her poems on developing an outlook on society and self in her new book, Universally Foreign.
Similar to journal entries, Universally Foreign is a collection of Celestine's poems that comment on topics ranging from society and family to violence and politics. Celestine shares her thoughts to encourage people to reflect on healing, conflict and life.
"I wrote this book in response to my own internal conflicts and my feelings on current events, like the Iraq War," said Celestine. "I hope that one day my words could inspire those of future generations to explore the bigger picture."
Raised in the southern United States by parents that lived through the Civil Rights Movement, Celestine uses her experiences growing up, both positive and negative, to create her poetry. A victim of abuse and prejudice, her personal stories share an overall message of the importance of honest communication, both with oneself and others.
For more information, visit bookstore.authorhouse.com.
Universally Foreign
By Anniska Celestine
Paperback: 12.95
ISBN: 9781452050645
Available at bookstore.authorhouse.com, amazon.com and barnesandnoble.com.
About the author
Anniska Celestine currently lives in Sulphur, Louisiana. Celestine is the founder and owner of Nobless Oblige Tea House and Catering in Lake Charles, where she has connected with people from different backgrounds and experiences. She enjoys travelling and writing, and has journeyed around the United States and Mexico on various mission trips. Celestine has also published another collection of poetry, My Heart's Expressions, and has been recognized by the International Poet's Society.
# # #