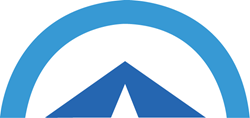 Same Cockpit, improved performance and new time saving features.
Bedford, MA (PRWEB) August 01, 2013
Cognition Corporation is excited to announce the release of its latest Cockpit software, Cockpit Version 7.1. Over the past year the Cognition team has been hard at work creating the latest and greatest in Requirements, Risk and Test Management tool. Cockpit 7.1 includes many enhanced features as well as some that are new to this version.
The highlights of the Cockpit 7.1 release are the various performance enhancements included relating to document and script performance. Cognition has included the "progressive load" technology to reduce the amount of load-time for larger documents and tables. Other significant performance improvements come in the form of the "lazy load". Customers with the beta releases have been very positive to these changes.
The newly introduced Tabular Import Formats replace the out-of-date "Import from Excel" command seen in previous releases. This expanded format allows users to easily import numerous objects of any supported type into Cockpit with little configuration required.
The final enhancement highlight of the newest Cockpit release is the new Tracking feature. This allows users to have complete control and visibility over changes made to objects within Cockpit. The Messages and Actions tabs show all open action items and messages to the user. Bookmarks have replaced the SideTrack feature available in previous versions. This allows the users to bookmark specific pages within Cockpit. The final tab is the Followed tab. Follow lets users track changes made to specific objects in the projects.
Along with these great new features in Cockpit V7.1 we have also addressed numerous customer enhancements and minor bug fixes. Our developers are working hard to continue to improve and enhance the software for a continued use across a wide variety of segments.
Cognition Corporation, based in Bedford, Massachusetts, has been offering solutions for product and process development for more than ten years. Cognition offers two core products: Cognition Cockpit™ and Enterprise Cost Management™ (ECM). Thousands of users worldwide have used Cockpit and ECM to manage their product development and to meet performance, cost, risk, and schedule targets.