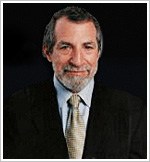 New Port Richey, FL (PRWEB) August 02, 2013
ABQAURP is pleased to announce the recertification of David L. Fishman, MD, CHCQM. FACC, Chicago, Illinois, in Health Care Quality and Management and congratulates Presence Our Lady of the Resurrection Medical Center for retaining on their medical staff, Health Care Professional leaders certified in Health Care Quality and Management (HCQM).
HCQM-certified health care leaders effectively address accountability by demonstrating their understanding of quality techniques and tools to reduce medical errors, ensure patient safety, eliminate waste and unnecessary services, and avoid potentially harmful delays in care. The result is a safer, more efficient and cost-effective system that better satisfies the needs of patients, providers, purchasers, and payers.
David L. Fishman, MD, FACC, CHCQM is a Chicago, Illinois-based board-certified internist and interventional cardiologist, physician advisor, and the Secretary-Treasurer of the Illinois Chapter of the American College of Cardiology (ACC). He is a candidate for Governor of the Illinois Chapter, advancing a platform of advocacy and education while seeking to limit the progression of restrictive legislation regarding patient's access to cardiologists and physician reimbursement issues during a period of industry turmoil. Dr. Fishman has vast experience in hospital governance and holds numerous designations and certifications that place him at the top of his medical specialty.
A practicing clinical and interventional cardiologist since 1978, Dr. Fishman promotes sound principals of prevention, diagnosis, and treatment of cardiac diseases. Patients and their families receive personalized attention regarding cardiovascular conditions, state-of-the-art diagnostic testing, and information on all appropriate treatment options. Dr. Fishman's practice is predicated on preventative measures and helping patients gain a better understanding of how their lifestyle choices affect their heart health.
About ABQAURP
Established in 1977, ABQAURP (http://www.abqaurp.org) is the nation's largest organization of interdisciplinary health care professionals. We are committed to maximizing patient safety and the quality of health care provided to the public by maintaining a culture of educational and certification excellence and making it available to all health care professionals.