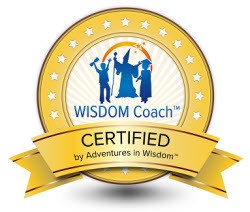 I highly recommend this certification to anyone who wants to coach kids - Peter Gray
Austin, Texas (PRWEB) August 06, 2013
Adventures in Wisdom announces a successful "partnership" with LifeCoaching4Kids.org to help them launch their non-profit after school program months ahead of schedule.
When Peter Gray decided to launch Lifecoaching4kids.org, an after school program designed to teach kids ages 11-14 life-coaching skills in the areas of emotional intelligence, self-leadership, problem solving, and resilience…he had a challenge.
Although he is a certified coach with experience coaching teens and an expert in personal development, when he sat down to start writing the curriculum, he was overwhelmed. There was so much he wanted to teach and he knew the process of developing a new curriculum would take him at least a year. So he started looking for help.
With a simple Internet search he found The Adventures in Wisdom Life Coaching Program for Kids™ – a unique program that uses short stories and activities to help kids learn how to handle the ups and downs of growing up, to think for themselves and make good decisions, and to go for their dream and make them happen.
"I couldn't believe it," Peter shared when asked about the Adventures in Wisdom curriculum. "Everything I wanted to cover was already done. It was laid out so logically and very well written. Each concept was broken into a separate skill book making it quick and easy for me to find the topic I wanted to cover. The curriculum is so flexible that I can use it in many different ways with the kids. Sometimes I use the stories which make it easy for the kids to grasp the concepts. Other times I just use the activities. I can pick and choose what I use based on what the kids need during each session.
"When Peter approached me about using the Adventures in Wisdom Life Coaching Program for Kids™ Curriculum in his non-profit I thought it was an excellent idea," shared Renaye Thornborrow, founder of Adventures in Wisdom. "We put together a special licensing program that would enable him to do that. Since that time we've had numerous coaches and counselors approach us about using our curriculum in their own practice so we put together the WISDOM Coach™ Certification Program. This certification enables life coaches, counselors, and educators to expand their work into coaching kids and enables us to reach more kids around the world with our work. We now have coaches in the United States, Canada, and Australia – it's all very exciting."
When asked about how Adventures in Wisdom™ has impacted his business Peter responded, "Thank goodness for this program. Because of Adventures in Wisdom™ I was able to focus on getting my nonprofit up and running instead of developing a curriculum. The skill books also give me a fun and engaging way to work with the kids. I can't say enough positive things about this program. I think the certification is fantastic and I highly recommend it to anyone who wants to mentor or coach kids.
LifeCoaching4Kids.Org is now enrolling students in it's after school program.
To learn more about coaching kids visit http://www.adventuresinwisdom.com/wisdom-coach-certification-learn-more.
About LifeCoaching4Kids.Org
Based in Escondido, California, LifeCoaching4Kids.org is a nonprofit, after-school program providing youth (age 11–14) with life-coaching for emotional intelligence; including self-leadership and a connection to the arts for building creative problem solving skills, and ultimately resilience. For more information call (619) 203-5176 or email PeterG(at)LifeCoaching4Kids(dot)org
About Adventures in Wisdom
Based in Austin, Texas, Adventures in Wisdom™ helps professionals expand their business into coaching kids with its WISDOM Coach™ Certification Program. WISDOM Coaches use the story-based Adventures in Wisdom Life Coaching Program for Kids™ to show kids ages 6-12 how to handle the ups and downs of growing up, to think for themselves and make good decisions, and to go for their dreams and make them happened. For more information call 860-580-WISE or visit http://www.AdventuresInWisdom.com.