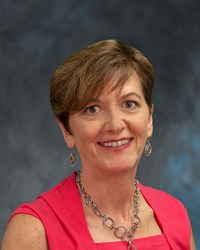 "We are pleased to have an individual of Cecilia's background and experience join our firm"
Knoxville, TN (PRWEB) August 06, 2013
Cecilia B. Petersen has joined Pershing Yoakley & Associates as Chief Financial Officer, PYA President Ed Pershing has announced.
Petersen has served in a number of business and civic leadership positions, most recently as Chief Operating and Chief Financial Officer of RIVR Media Enterprises in Knoxville.
"We are pleased to have an individual of Cecilia's background and experience join our firm," Pershing said. "She brings valuable financial leadership skills to PYA."
Petersen joins Chief Operating Officer Barry Silver, Chief Administrative Officer Diane Hibbs and Chief Information Officer Stephen Lennon on the firm's executive management team.
After receiving a Bachelor of Arts in Economics and Spanish with High Distinction from the University of Virginia, Petersen joined General Electric where she completed the company's Financial Management Program. She also has served as Vice President of the Knoxville Area Chamber Partnership and of Whittle Communications.
Petersen currently serves on the board of directors of the Girl Scout Council of the Southern Appalachians and the Mental Health Association of East Tennessee. She has been active in the United Way of Greater Knoxville, has served as a University of Tennessee Career Transition Program Mentor and is also a member of the Leadership Knoxville Class of 2012.
"Cecilia will be a great asset to the PYA team," said Knoxville Chamber Partnership President and CEO Mike Edwards. "We look forward to working with her in this capacity as PYA continues to help further economic development."
PYA is a national professional services firm specializing in healthcare and business consulting, tax, audit, valuation services, and public policy. In its Atlanta, Kansas City, Knoxville, and Tampa Bay offices, PYA and affiliate companies have over 220 employees serving more than 2,200 clients in 48 states and the Virgin Islands.