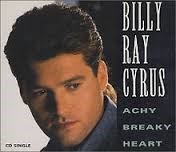 Country music is making a comeback and attracting a younger audience that might put the country back in line dancing.
Columbus, Ohio (PRWEB) August 01, 2013
For over 35 years, line dance choreographers have been helping white people dance....but Achy Breaky Heart (Billy Ray Cyrus), the song that kicked this modern dance trend into high gear in 1992 is no longer heard anywhere near a line dance floor. In fact, even recent hits like Need You Now (Lady Antebellum) which filled dance floors around the world throughout 2010 is rarely heard today. This week Robin Thicke's Blurred Lines can be heard daily with over 20 dances choreographed to date, and no doubt more to come. Even more amazing is that these dances are coming from four different continents. At the same time, the country song Cruise by Florida Georgia Line only has ten dances written for it. Both songs have been enjoying chart topping weeks in their respective genres and both have catchy danceable rhythms. But the pop song is getting twice as much attention!
Line dancing began moving toward non-country songs by the end of the 90's and continued exploring more and more rhythms throughout the 00's. In the last five years, the country music industry took a financial hit with the advent of digital music and youtube...at the same time they were integrating southern rock rhythms into their hits, leaving line dancers very bored with the options. Most dancers left the sport as bars changed formats and eliminated their dance floors. Those that stayed were excited by Lady Gaga, Adele, Pink, Bruno Mars and other superstars of pop music, as well as lesser known artists that understood dance rhythms, like Imelda May and Chayanne. And then slowly some country artists reappeared who seemed to understand how to play danceable music, including Zac Brown and Billy Currington.
Today, the music selections are getting more exciting every day on both the country and pop charts. But most dedicated line dancers find most of their time on the dance floor enjoying tracks from little known artists from Europe and Latin America and indy artists from the U.S.
LineLessons.com helps dancers discover the music that makes them move, while teaching them the moves that most choreographers use in the popular dances. Lessons are organized by learning level so a dancer progresses at their own pace, enjoying new music as they advance. As the leader in e-learning for line dancers, the site stays current with dance and music trends as well as best practices for achieving health and wellness through dancing.
About LineLesssons.com
Author and dance instructor Edie Driskill has merged her publishing background with her love of dancing to create LineLessons.com. She brought together educational, dance, fitness, web and design experts to package a site that new dancers and new web users would find friendly. The site delivers instruction through streaming video from a dedicated server in views that students can see from across the room while dancing. Students are encouraged to manage their own progress and advance at a pace that is comfortable.