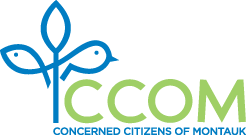 Montauk, NY (PRWEB) August 01, 2013
Concerned Citizens of Montauk and the Eastern Long Island Chapter of the Surfrider Foundation have joined forces to test bacteria levels in local waters. Results of the tests and a map of the sampling locations are free and available to the public online. Project organizers believe sharing the water quality data will raise public and governmental awareness of environmental conditions and contribute to efforts to improve water quality.
"Our community is defined by our relationship to the water. We need to know if our water is clean," said Jeremy Samuelson, Executive Director of the Concerned Citizens of Montauk (CCOM). "Understanding the health of Montauk's waters requires data. Restoring our marine ecosystems requires understanding the problem."
Eight testing sites are spread across the ocean beach at Ditch Plains and South Lake by the former public bathing beach in Lake Montauk. Samples are collected weekly and following measurable rainfall events when runoff carries contaminants and debris into area waters. Water samples are processed using EPA approved methodology at our new water testing lab located in the CCOM office in downtown Montauk. These 24-hour tests, provide a measurement of bacteria in the water and can be compared to the national water quality standard used by state and county beach programs around the country to protect public health at beaches and in other recreational waters.
"Results reflect conditions at a moment in time," said Mr. Samuelson. "The real value of testing is in mapping the trends."
Testing began in Montauk in June after volunteers completed training led by Mara Dias, a water quality scientist with the Surfrider Foundation, a national non-profit focusing on coastal protection and beach access issues. Ms. Dias specializes in helping Surfrider Chapters, secondary schools & community groups across the United States and in the Caribbean set up laboratories, train volunteers and share data with their communities. A former water quality specialist for Suffolk County Department of Health, Ms. Dias, had long sought a partner to host a lab in East Hampton.
"I work with communities up and down both coasts, so it was really nice to get the chance to bring a testing program to Montauk," said Ms. Dias, an East Hampton resident.
The new water testing lab set-up by CCOM and the Eastern Long Island Chapter joins 30 other labs operating under the auspices of the Surfrider Foundation's Blue Water Task Force program.
The Montauk program was designed over the winter but the project lacked funding to purchase the equipment and lab supplies. That's when Luke Weil approached CCOM asking if Montauk's waters are clean and safe. Mr. Weil joined the team and helped refine the program design, the budget and methodology.
Mr. Weil, a Montauk resident and life-long surfer, tied his passion for the project to his own experience in the water. "Unfortunately, I know a lot of people who have had a moment when they are in the water and see something that just doesn't belong, some pollution you know is killing the thing you love," he said. "I had that moment and knew I had to get involved."
"When the moment was right, Luke Weil stepped up and made this water quality project possible," said Mr. Samuelson. Mr. Weil's $5,000 contribution was paired with $2,000 from Eastern Long Island Surfrider, just enough to buy the lab equipment and initial supplies.
"It is up to those who use the resource to lead the way in caring for it," said Mr. Weil. Noting that each sample cost $10 using all volunteer labor, he added, " we have made the initial investment. We are through the hardest part of starting this program. Now we need to grow the program to other areas."
Water testing results and a map of the testing locations in Montauk are available on Surfrider's Blue Water Task Force website, and are linked on CCOM's website PreserveMontauk.org and the Eastern Long Island Chapter's webpage.
To learn more about the testing program or about volunteer opportunities, please contact Jeremy Samuelson or attend the 10th annual Surf Movie Night on August 13, 2013 at Guild Hall hosted by Eastern Long Island Surfrider. Proceeds will support the water testing program. This year's film is A Deeper Shade of Blue by Jack McCoy. Doors open at 7:15.
CCOM is a non-profit organization working to preserve and protect the unique environment and ecology of Montauk through education, advocacy, and grassroots citizen action. Surfrider Foundation is a non-profit organization dedicated to the protection and enjoyment of the world's oceans, waves and beaches through a powerful activist network. The Eastern Long Island Chapter covers the area from Moriches Inlet to Montauk Point.