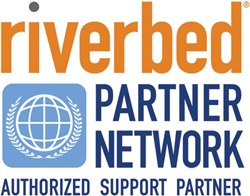 "As a company, Nexum is excited to extend Level 1 and 2 support services to our Riverbed customers through the Riverbed Authorized Support Partner program," said David Lesser
Chicago, IL (PRWEB) August 08, 2013
Nexum, a leader in networking and IT security, has joined the Riverbed® Authorized Support Partner Program (RASP), becoming one of only six partners authorized through the program across the country. As a member of the exclusive RASP program, Nexum is empowered to deliver Nexum-branded Level 1 and Level 2 support offerings to help enterprise clients leverage the full benefit of Riverbed's performance solutions.
"As a company, Nexum is excited to extend Level 1 and 2 support services to our Riverbed customers through the Riverbed Authorized Support Partner program," said David Lesser, Nexum's founder and chief technology officer. "Customer service is at the core of Nexum's values, and working with Riverbed to become an authorized support partner helps us to add tremendous value for our Riverbed customer base."
RASP is a specialization program that allows eligible partners to provide Level 1 and Level 2 support services to their clients. The program is available exclusively to a select group of Riverbed partners that demonstrate a successful track record selling Riverbed solutions and providing a high standard of 24x7 Level 1 and Level 2 operational support services.
"The partner network program is structured so that everyone wins – our partners, customers and Riverbed. Through the RASP specialization program, not only do our partners benefit from being positioned to increase their bottom line, but our customers are working with the industry's most qualified Riverbed partners to support their IT infrastructure," said Scott Downie, senior vice president of worldwide support at Riverbed. "As we scale our support organization to include services from our valued partners, it allows Riverbed to focus on our core competencies – providing enterprises with award-winning performance solutions that enable them to accomplish strategic IT initiatives, including IT consolidation, cloud computing and virtualization."
Nexum delivers services, deployment and support for Riverbed products; more than 17,000 organizations worldwide optimize their network performance with Riverbed solutions spanning wide area network (WAN) optimization, edge virtual server infrastructure (edge-VSI), application-aware network performance management (NPM), application delivery, web content optimization (WCO) and cloud data protection for backup and disaster recovery.
To learn more about how Nexum can meet your network and IT security needs, email sales(at)nexuminc(dot)com or call us at 312-726-6900.
About Nexum, Inc.
Nexum, Inc. is an IT security and networking company that builds and secures global networks for organizations across multiple verticals around the world. Nexum believes that by remaining absolutely focused on its clients' needs, success necessarily follows. Nexum meets those needs through a holistic, value-based approach that includes best-in-breed products, professional services, Nexum-branded manufacturer support, authorized training, and monitored and managed security services. Latin for an arrangement by which one pledged one's very liberty as security, Nexum stands for a commitment to its customers, to help ensure their security. At Nexum, We Mean Security®.
Media Contact:
Eric Rodriguez, Senior Marketing Manager
erodriguez(at)nexuminc(dot)com
312-726-2472