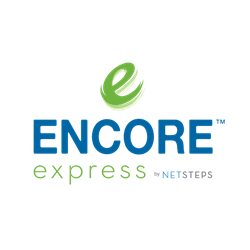 This is a top-of-the line commission calculation system that we are making available at an aggressive price point for emerging and small companies that need to get up and running fast.
Lehi, Utah (PRWEB) August 01, 2013
NetSteps, a leading provider of technology solutions to the Direct Sales industry, announced the release of ENCORE Express Commissions and expanded its solutions designed for smaller and emerging companies with annual sales under $35 million. As with the entire ENCORE Express suite, the Express Commissions engine utilizes the same enterprise technology used by several of the largest Direct Sales companies in the world. Express Commissions is a comprehensive MLM commission calculation and management engine that enables new companies to be up and running fast, while providing the field-tested power and flexibility required to support a complex genealogy and tree structure.
ENCORE Express Commissions is built on best practices learned from serving the Direct Sales industry for over 10 years. Utilizing proprietary automation and configuration management processes, NetSteps' professional Commissions Team has packaged an out-of-the-box solution that is ready to be deployed following a quick interview to complete a simple configuration checklist of preferences for each customer.
While ENCORE Express Commissions is packaged for the small and emerging direct sales company, it is built on the same enterprise-class technology deployed by NetSteps for its enterprise customers. Field proven, this is engine-used to calculate millions of bonuses and commission payments every month.
ENCORE Express Commissions is a full-featured computation engine designed to support a sophisticated genealogy and tree structure, including a Unilevel plan with unlimited width at each level, and a Stair-step/Breakaway genealogy with configurable breakaway rank requirements. It provides flexible monthly commissions, overrides and bonus calculations to reward individual, level and generation/group performance. ENCORE Express Commissions delivers essential key performance indicators (KPI) for each distributor in near real-time from the point an order is placed, including impact to their title, status, upline/downline and generation/group relationships.
International business is not a problem for ENCORE Express Commissions as it is built to handle multiple markets, currencies and exchange rates. It also provides detailed audit reports and distributor earnings statements, and supports both check and EFT disbursements.
"This is a top-of-the line commission calculation system that we are making available at an aggressive price point for emerging and small companies that need to get up and running fast," says NetSteps' CEO, Kevin Vitale. "Like the ENCORE Express system, Commissions is the same technology used by some of the top direct sales companies, so customers can be confident that it will scale with them as they grow. We encourage companies and their commissions consultants to take a very close look at the power available through ENCORE Express Commissions."
Companies interested in learning if they qualify for limited time promotional pricing can call 1-801-642-3773 or email to ENCOREexpress(at)netsteps(dot)com.
About NetSteps
Founded in 2003, NetSteps provides a complete end-to-end software solution for the global direct-selling industry. NetSteps' ENCORE™ is implemented as a Cloud-based, Software-as-a-Service, Hosted Solution or as an Enterprise license. ENCORE provides instant access to the information required to grow direct sales businesses including multi-level marketing (MLM), party plan and hybrid sales companies. ENCORE powers real-time content delivery, Party Planning, commerce, compensation, social networking and brand management for globally distributed organizations of all sizes. NetSteps is a trusted strategic partner for companies with a broad range of go-to-market strategies, commission structures, products, and international markets and currencies.