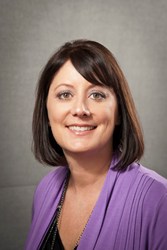 My goal is to give nonprofit leaders the liberty to think creatively, beyond meeting day-to-day needs.
Minneapolis (PRWEB) August 01, 2013
The Blythe Brenden-Mann Foundation (http://www.blythebrendenmannfdn.org) announced two new programs today: one to bolster the impact of area nonprofit organizations and the other to increase awareness about philanthropy in Minneapolis and beyond. The foundation will make five Innovation Grants of up to $10,000 each to nonprofit organizations that are pursuing new strategies to address unmet needs in the community. Generocity is an engagement platform for inspiring philanthropy in new and creative ways.
Blythe Brenden, founder of the foundation, says she is launching the programs to encourage others to become more engaged in their communities and to inspire creative thinking and risk taking among smaller nonprofit organizations. The grant program provides funding for nonprofit organizations that have operating budgets of less than $1 million. The grants are also restricted to organizations with an operating history of five years or less.
"My experience tells me that smaller and new nonprofit organizations can be the best source of innovative ideas, but they are also the most constrained financially. My goal is to give nonprofit leaders the liberty to think creatively, beyond meeting day-to-day needs," says Brenden. "This money might help with a pilot program, support outreach to a new audience or fund a venture that is currently starved for resources."
How to Apply
Any Minnesota based 501 (c) (3) organization that is less than five years old and that has an operating budget of $1 million or less may apply for the Innovation grant. The grants are open to all sectors of the nonprofit community. Online applications are required. Applications may be submitted starting September 1, with a deadline of October 31, 2013. A total of five grants will be awarded in November 2013.
The grant application can be found at http://www.blythebrendenmannfdn.org/#giving.cfm.
About Generocity
The goal of Generocity is to connect and engage nonprofits, companies and individuals who are contributing to the common good. Generocity allows Brenden to promote the organizations and people whose work inspires her and also allows individuals to submit their own ideas and applaud others.
"I am committed not only to giving back, but to being truly engaged with the community," says Brenden. "Generocity is my way to promote the many companies, people, organizations, books and products that serve as catalysts for social innovation."
About Blythe Brenden
Brenden, who started her foundation in 2005, is well known among larger nonprofit organizations where she and her family have provided both significant gifts and volunteer leadership. She has been an active fundraiser and advocate for arts and health organizations in Minnesota, including the Guthrie Theatre and The Bravewell Collaborative. She has chaired Capital Campaigns for the Cowles Center for Dance & The Performing Arts and Abbott Northwestern Hospital Institute for Health & Healing. She is currently on the boards of the Minneapolis Institute of Arts, Public Radio International, YWCA and ArtSpace. The Blythe Brenden-Mann Foundation has already made numerous investments to organizations in areas of the arts, social services, integrative health and medical research. She also supports programs that contribute to education, women and children, and Jewish causes.
Brenden is hardly a stranger to community engagement and charitable giving. She represents a third generation of those who exemplify personal investments of time, talent and treasure. Brenden is the daughter of Dr. Roberta Mann and is the granddaughter of well-known arts and community leader and philanthropist, Ted Mann. Her philosophy of giving includes support and mentoring to a new generation of philanthropists and nonprofit leaders.
For more information on the foundation, visit http://www.blythebrendenmannfdn.org.
For interviews or more information on Blythe Brenden, contact Christine Tsang at ctstang(at)henryschafer(dot)com