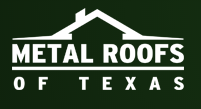 working with Josey Parks in Oklahoma is an exciting step for us and for the consumers of Oklahoma
Dallas, Texas (PRWEB) August 01, 2013
25 year old Josey Parks, CEO of the 2nd largest residential metal roofing contractor in the US, Metal Roofs of Texas, is proud to announce that he has been selected by Interlock® Roofing Ltd. as the exclusive direct factory distributor of Interlock ® Energy Star Metal Roofing products in the state of Oklahoma. This means that once again, Josey and the Metal Roofs of Texas team will be expanding, this time into Oklahoma.
The new partnership promoted the expansion of the Texas roofing company into Oklahoma. Metal Roofs of Oklahoma is expected to break into the market immediately and create at least 20 new jobs in Oklahoma within the next 6 months.
According to Interlock® Roofing, "working with Josey Parks in Oklahoma is an exciting step for us and for the consumers of Oklahoma. Josey is a proven leader in the metal roofing space in Texas. We can't think of a better way to expand the distribution of our lifetime metal roofing into the Oklahoma market. Josey is highly skilled and committed to providing great customer service to all the fine people of Oklahoma."
About Metal Roofs of Oklahoma Ltd.
Metal Roofs of Oklahoma is distributor and installer of metal roofing systems for residential and commercial applications in Texas and now, Oklahoma. 25 year old Josey Parks broke into the roofing industry at 18 and has successfully grown and expanded Metal Roofs of Texas in the last 3 years by 246%.
For more information about Metal Roofs of Oklahoma, please visit http://www.MetalRoofsofOklahoma.com