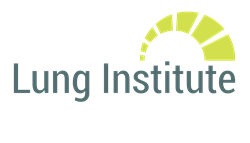 Tampa, Florida (PRWEB) August 01, 2013
State-of-the-art pulmonary stem cell treatment provider, Lung Institute (LI), opened in May with the goal of providing those with debilitating lung conditions a better quality of life. That goal is quickly becoming realized.
Since the May opening, LI has treated over 40 patients with a variety of conditions ranging from COPD to ulcerative colitis. In a six week follow up survey, nearly 70% of patients reported positive results.
"Considering most of our patients have been told by doctors that they have no further course of treatment, these numbers are amazing," said Jimmy St. Louis, CEO of Lung Institute. "And this is just the beginning. With more and more patients reaching the six week post treatment mark, we are excited to see these numbers grow."
People from all across the nation are taking notice of Lung Institute's innovative procedures utilizing regenerative medicine. Their highly trained physicians have already touched the lives of patients from across the nation, and the world. Collectively, Lung Institute's patients have traveled over 33,750 miles for treatment, and have come from places as far away as Brazil, South Africa, the United Kingdom, and the Philippines.
About Lung Institute:
At Lung Institute (LI), we are changing the lives of hundreds of people across the nation through the innovative technology of regenerative medicine. We are committed to providing patients a more effective way to address pulmonary conditions and improve quality of life. At our state-of-the-art facilities our personalized treatment protocols were established with the highest concern for patient safety and quality of care. Our physicians, through their designated practices, have gained worldwide recognition for the successful application of revolutionary minimally invasive stem cell therapies. With over a century of combined medical experience, our doctors have established a patient experience designed with the highest concern for patient safety and quality of care.