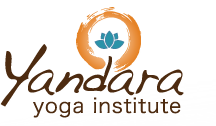 Baja California Sur, Mexico (PRWEB) August 01, 2013
Yandara Yoga Institute is pleased to announce that they are official partners for the Wanderlust Festival at Whistler, British Columbia, Canada. This four-day retreat from August 1-4 2013 celebrates yoga, meditation, and connection, bringing together health enthusiasts from all over the world.
The Yandara Yoga Institute is a leading education program which certifies yoga teachers in the varied arts of yogic traditions, including Yin yoga, Vinyasa flow, Dharma, and Iyengar yoga. Their training retreats in Bali, Hawaii, and Baja allow students to obtain their full 200 hours of necessary training while immersing themselves in stunning natural landscapes and collective holistic living practices. More than just training teachers, Yandara's focus involves bringing yoga into all aspects of life.
This year, Yandara will be a partner at the Wanderlust Whistler Festival, which runs from August 1-4, 2013. They will run a booth at the festival with information for festival attendees as well as special discount cards that can go towards any of Yandara's Yoga Teacher Training retreats. Past students will also be on-hand to answer questions about the institute and what it can offer. Yandara is also pleased to announce that it will be conducting a draw during the festival. The winner of the draw will win a free Yandara Instructor Certification Training course at their Baja California Sur retreat center, as well as $500 towards airfare. The draw will take place on the last day of Wanderlust and can be entered at the Yandara booth.
Wanderlust Festivals are a series of 4-day summits that take place each year in a variety of locations, including Oahu, Chile, Squaw Valley in California, and many more. The festivals bring together the world's top yoga instructors, as well as incredible musical acts, chefs, and other entertainers, all to celebrate the art of yoga and the natural beauty of the world. Attendees have an opportunity to learn from some of the greatest yoga practitioners on Earth; they can also hike in the surrounding wilderness, enjoy a meditation session, or listen to a lecture from special speakers. Wanderlust Whistler features musical performances from Moby, DJ Drez, Natasha Blank, Caravan Palace, and many more talented artists. It will also have several film screenings thanks to Gaiam TV, and lectures from Rod Stryker, Shiva Rea, Moby, and Jessica Jackley.
Tickets to Wanderlust Whistler are available via whistler.wanderlustfestival.com/tickets; attendees have a varied selection of ticket options, including music-only attendance and family discount fares. Whistler village offers a wide set of options for lodging, and Wanderlust has handpicked four hotels that are within short walking distance of the festival activities.
About Yandara
The Yandara Yoga Institute is a gorgeous oceanfront yoga school retreat in Baja California Sur, Mexico. This natural setting is the ideal place to train students to become certified yoga teachers, and Yandara's students come from all over the world to work with the experienced Yandara faculty. The Institute's intensive retreats focus not only on yoga movements, but also on meditation, philosophy and much more.
Yandara Yoga Institute
A.P. 116 Todos Santos, Baja Calif. Mexico
23305
(877) 490-9883