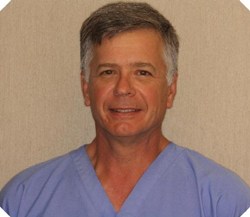 Corpus Christi, TX (PRWEB) August 01, 2013
Dr. Tilman Richards now offers the Laser Assisted New Attachment Procedure (LANAP), the first FDA cleared laser gum disease treatment. Effective treatment of periodontitis can prevent tooth loss and bone loss.
Gum disease is the number one cause of tooth loss in the United States. Bacteria in the mouth cause the formation of a film on the teeth. This film can harden into tartar when it is not removed through good oral hygiene practices. In the absence of effective gum disease treatment, these bacterial processes eat away at the tissues around the tooth and cause the bone in the area to recede away from the tooth's root. Pockets form around the roots, creating a space where further infection can breed.
This damaging of tissue and bone can destabilize teeth, resulting in tooth loss. In the area where a tooth falls out or is extracted, the bone of the jaw is no longer being stimulated to grow and quickly starts to deteriorate. Bone loss can lead to other oral hygiene issues and can also change the aesthetics of the patient's face. Deterioration of the bone can cause a patient to look older and contribute to wrinkling of the skin. In the past, bone grafting was the primary tool that dental professionals used to address the issue of bone loss. Bone grafting is often a lengthy process that requires invasive surgery. However, LANAP has been able to increase bone density in some cases.
LANAP uses a highly specialized laser to remove tissue damaged by gum disease without a scalpel. It allows healthy connective tissue to remain intact so that it can attach to the base of the tooth. This form of gum disease treatment also stimulates regeneration of the bone. LANAP can help patients keep their natural teeth and can help improve bone density. Dr. Richards urges patients who are suffering from gum disease to seek treatment. Visit http://www.corpus-christi-dentist.com for more information about gum disease and tooth loss.
About The Doctor
Tilman Richards, DDS is a general dentist who has provided patients personalized dental care in Corpus Christi, TX since 1984. Dr. Richards graduated with honors from Sam Houston State University with a Bachelor of Science in biology, and he attended Baylor Dental School in Dallas where he received his degree as a doctor of dental surgery. He is also a member of the American Dental Association, Texas Dental Association and Nueces Valley District Dental Society. Dr. Richards is part of one percent of dental professionals providing the most recent FDA cleared laser procedure for gum disease treatment. To learn more about Tilman Richards, DDS and his dental services visit his website at http://www.corpus-christi-dentist.com and call (361) 238-2373.