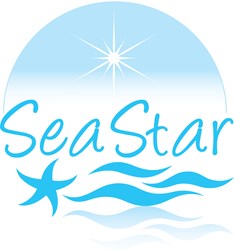 Waldorf communities are famously supportive and strong. Parents are bonded by the fact that they are passionate about providing the best for their children. It's refreshing to know and trust the people with whom your child interacts.
Boca Raton, FL (PRWEB) August 06, 2013
After seven years of growth as a provider of Arts Enrichment programs, Sea Star is launching an Elementary School for Kindergarten through 6th Grade this fall and plans to add a grade each year through 8th. All classes are taught by highly trained, Waldorf-Certified teachers.
Sea Star was founded in 2006 by parents seeking to provide a holistic education for their children. "In becoming parents," says Amy Garnsey, one of those parents who has since been certified and is ready to teach our new First Grade, "We were in awe of the amazing gifts all of our children bring and wanted to provide an education that nurtured their individual sparks while also building a sense of community. When academics are brought in a way that nourishes creativity and imagination, feeding the soul as well as the intellect, children are truly met and they thrive. We had all experienced schools in which teaching 'to the test' had squashed the love of learning, and we wanted something more. The Waldorf curriculum is both deep and broad in its scope, and yet above everything, the real focus is on the child". Sea Star looks forward to gathering many more like-minded families to support the growth of the Grades School for Kindergarten through 6th Grade in Boca Raton this fall.
Waldorf is the fastest growing independent school movement in the world, with over one thousand schools in more than sixty countries and over two thousand early childhood programs on five continents. With teaching methods that specialize in story-telling, recitation of poetry, music, art, and meaningful movement, the children learn in a very integrated fashion, which promotes active brain development. Weaving together academics and the arts, all grade school children are guided to create their own lesson books in each subject, learn class plays by heart, knit, crochet, model beeswax, paint with watercolors, garden, and play the recorder and violin. Two foreign languages are taught, along with Handwork, Gardening, and specialized lessons particular to each grade. Freed from having to take standardized State Tests, and completely dedicated to the importance of recess and play in childhood, the focus remains always on the joy of learning, and on the type of imaginative learning that later translates into creative thinking.
Such an education, supported by particular views of childhood and of human development, provides a healthy antidote to the rampant cynicism, alienation, and violence of our times. As the children sweep through the core curriculum, familiarizing themselves with some of the world's greatest literature and most influential historical and legendary figures, they grow in wisdom, not just in their intellects. And being nurtured in their feeling lives through the stories, myths, and legends, they grow to be compassionate, and appreciative of all cultures, traditions, and people, growing into adults who then weave the social fabric that binds us all together. To learn more about Waldorf, please visit http://www.whywaldorfworks.org.
Classical academic education, artistry, music, and movement based on the Waldorf philosophy are interwoven to meet the developmental needs of the Whole Child. Sea Star Initiative strives to foster Conceptual Thinkers, Imaginative Minds and Inspired Souls.
Visit http://www.seastarinitiative.com for more information about the school and upcoming events.