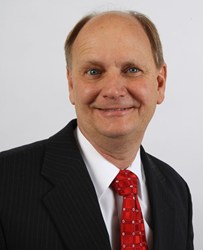 Membership interests actually need to be issued in the name of a Revocable Living Trust. All too often small business owners just, "forget about" their membership interests. They get busy running the business and forget to keep their business foundation
Orem, UT (PRWEB) August 01, 2013
Too often small business owners neglect paying attention to how they hold the membership interests in their company. As a result, the business can be in serious trouble when one of the owners dies. LegaLees Corporation announces the release of a new article by Attorney Lee R. Phillips called, Membership Interests - How to Hold Them?
This article is designed to educate owners about the problems associated with small business ownership and probate. Unfortunately, when membership interests are held in the owner's name, they are subject to probate. If the business needs anything signed or ratified after the owner's death, everything will grind to a halt while the membership interests are probated. Probate is an expensive and time consuming process. If it takes too much time the business could be destroyed.
Often when membership interests are issued, the founders put the certificates in a drawer and forget about them. Often this is because they don't know what to do, or they are too busy with company business to do the right thing. It is easy to do the right thing when given the proper criteria. This article reveals the necessary criteria to help business owners to take the right actions for their company.
As Mr. Phillips observes, "Membership interests actually need to be issued in the name of a Revocable Living Trust. All too often small business owners just "forget about" their membership interests. They get busy running the business and forget to keep their business foundation in order. How membership interest are held is part of the "formalities" that are required to help protect the company in the event of the death of one of the partners."
Mr. Phillips serves as a counselor to the Supreme Court of the United States. He is the author of 11 books; including his latest book, Protecting Your Financial Future. He has written hundreds of articles for professional people assisting them in finding various strategies to use the law to protect their property, save taxes, and make additional money. He is an asset protection, tax planning and entity structuring attorney who has addressed thousands of men and women on these topics. He enjoys helping other people apply the law, not only to provide asset protection and estate planning, but to use it to structure businesses and save taxes.
LegaLees is a legal self-help publishing company that was founded in 1982. It produces products designed to help people understand the law and better structure their personal and business affairs. Their mission is to help people protect assets and prevent legal disasters that can strike at any time.