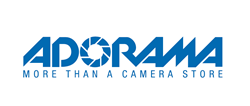 New York City, NY (PRWEB) August 01, 2013
Adorama, one of the world's largest photography, video, imaging and electronics retailers, now has available for pre-order the newly announced Panasonic LUMIX GX7 16.0 MP mirrorless camera. Sporting a new, sleek, retro design and 90-degree tilt-able Live Viewfinder with touchscreen capabilities, the Panasonic LUMIX GX7 features a 16-megapixal micro four-thirds sensor and in-body image stabilization capabilities for exceptional image quality. Twenty-two filter effects combined with the new viewfinder features deliver even greater creative control.
Dressed in a magnesium alloy, full die-cast frame, the new Panasonic LUMIX GX7 boasts high durability for any shooting situation. The tilt-able Live Viewfinder delivers a new angle of view for flexibility and discretion in composition. The viewfinder also offers 2764K-dot equivalent high resolution and approximately 100% color reproduction for high visibility under any circumstances.
The LUMIX is a Hybrid Capture camera that provides creative versatility. It features 1920 x 1080/60p high quality, full HD video recording in either AVCHD progressive or MP4 format with stereo sound. Full-time AF and tracking AF are available in cinema-like 24p video with a bit rate maximum of 24 Mbps. 16MP Program / Aperture / Shutter / Manual photo modes are available in video, delivering exceptional, professional-like video recording by manually setting aperture and shutter speed.
In a first for the LUMIX line, the Panasonic LUMIX GX7 incorporates an optical image stabilizer-like (OIS) technology directly in the camera body. The in-camera LUMIX MEGA OIS technology works with interchangeable non-optically stabilized lenses, allowing users to enjoy blur-free photography. Additionally, the LUMIX GX7 incorporates Focus Peaking, which shows the peak of focus for more precise control over focusing. The new Pin-Point AF function lets users set magnification from 3x to 10x. The camera's One-Shot AF feature sets a rough focus on the subject, allowing the photographer to refine the precise focus manually.
The Panasonic LUMIX GX7's popular Creative Control mode includes 22 filter effects with extensive control over each filter parameter, allowing users to realize their true artistic vision. The Creative Panorama function lets users shoot a horizontal/vertical panoramic image with consecutive shots by overlaying the previous picture. Multiple images can then be stitched together in the camera to create one single-wide image to capture the entire scene.
The new Panasonic Image App lets users control zoom, set focus, and shoot remotely from a distance using a smartphone or tablet. Near Field Communication (NFC) technology connects the Panasonic LUMIX GX7 camera with a smartphone, allowing users to instantly upload and share images on their favorite social networking sites.
To learn more about the Panasonic LUMIX GX7, visit the Adorama Learning Center for a complete review and free photography instruction resources. Pre-order the Panasonic LUMIX GX7 camera now from Adorama.
ABOUT ADORAMA
ADORAMA: More Than a Camera Store
Adorama is more than a camera store - it's one of the world's largest photography, video, imaging and electronics retailers. Serving customers for more than 30 years, Adorama has grown from its flagship NYC store to include the leading online destination for photography, imaging and consumer electronics. Adorama's vast product offerings encompass home entertainment, mobile computing, and professional video and audio, while its services include an in-house photo lab, AdoramaPix, pro equipment rental at Adorama Rental Company and the award-winning Adorama Learning Center, which offers free education for photographers in video channels such as the popular AdoramaTV.
Adorama is listed as Forbes.com's "Best of the Web" and in the Internet Retailers Top 100, and is the official Photo and Electronics Retailer of the NY Giants.
Visit ADORAMA at http://www.adorama.com.
###