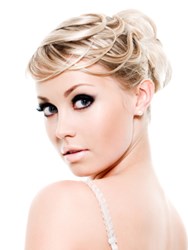 Blast your skin with the fountain of youth.
Delray Beach, FL (PRWEB) August 01, 2013
Bella Reina Spa, the Delray Beach "go-to" for skin care, facials and spa treatments, has created the new "Bella Blast" that takes anti-aging skin treatments to a new level. Concentrated nutrients, stem cells, and peptides combined with microcurrent ultrasound technology blast your skin with the fountain of youth.
The idea for the "Bella Blast" came from one of the spa's talented estheticians. She was using ampoules on the skin following a microcurrent facial, when she decided to try the ampoule penetration with five ampoules of super-concentrated active ingredients. The combination of ampoules with the deep penetration of ultrasound creates a topical treatment that firms the skin, reduces the depth of wrinkles and enhances skin radiance.
The beauty of the new "Bella Blast" is that it delivers essential minerals, vitamins and peptides deep into the skin to stimulate the regenerative powers of the skin's own stem cells. This deep ultrasound penetration unleashes the fountain of youth to boost your skin's texture by providing smoother skin.
Ultrasound technology utilizes sound waves to deeply penetrate levels of alternating current to re-educate skin cells deep below. The high frequency massage of the skin not only stimulates the skin's lymphatic system, but allows concentrated nutrients to deeply penetrate the skin's tissues, transforming the skin. For your skin care consultation and to see what the "Bella Blast" can do for your "fountain of youth," call Bella Reina Spa at 561-404-7670.
Company Information:
Bella Reina Spa is the leading provider and definitive authority on beauty, wellness and spa treatments in the South Florida area. The spa is dedicated to providing outstanding services and anti-aging treatments, like the non-surgical facelift or the slimming infrared body wrap, to guests with busy lifestyles. Bella Reina Spa was created by Nancy Reagan, a nationally recognized expert in beauty, nutrition, weight loss, skin care and makeup. Nancy and Bella Reina Spa have been featured in the New York Times, WebMD, Les Nouvelles Esthetique & Spa, and PC Advisor for spa industry expertise and business success. To learn more about how Bella Reina Spa is constantly innovating spa services, programs and packages please visit BellaReinaSpa.com.