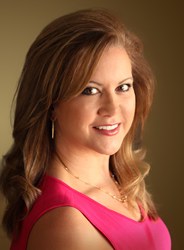 Greenwood Village, CO (PRWEB) August 01, 2013
Do you have a royal baby name?
Last week, the world waited with baited breath to learn the name of the new royal baby. The significance of the name was obvious: This baby boy would grow into the future King of England. It would not be acceptable to have the child named "North" or "Apple" or "Tarzan," obviously.
Lida Citroen, international personal branding and reputation management specialist, offers tips on names and naming conventions for businesses as they emerge or re-brand themselves in the marketplace:

Consider the long term effects of the business name. Will the name be relevant, interesting and attractive in 10 or 20 years? If a business is tied to a current trend or fad, then the name might only have a short lifespan and need to be changed in the future. This is a brand and promotion challenge in the future.
Does the owner want to sell someday? When the business is the owner or founder's name (as in LIDA360), there is a rule of thumb that the business would not be as marketable for sale in the future. It is implied that the business owner or founder is so integral to the company that without them at the helm, the brand equity is gone. There are good examples of where this has not played out (e.g., Charles Schwab), but consideration should be noted when naming.
Consider cultural sensitivities. When a business has international and global relevance or audiences, always examine cultural, social, religious and political sensitivities in the name. Some words are innocent in English but offensive in other languages. This also goes for logos and marks. Always consider non-U.S. audiences and how the graphics would be treated abroad.
Names are very personal to people. We request others pronounce and treat our names correctly and with sensitivities. The same goes for companies -- we expect our business names to be abbreviated and shortened appropriately or to be used in entirety. For the reasons listed here, names should be chosen with care: royal babies and businesses alike.
About LIDA360
LIDA360 is a brand consultancy firm, based in Colorado. Principal Lida Citroën is an international branding and reputation management expert who designs and enhances the identities of companies, executives and individuals globally. Lida practices an integrated approach to branding, marketing and communications that enhances the total customer experience and reduces the investment for success.
The author of the book, "Reputation 360: Creating power through personal branding," (Palisades Publishing, 2011), Lida is an accomplished speaker who engages audiences with her empowering message about managing your personal brand and reputation. Lida presents programs for corporations, conventions and non-profit organizations around the U.S. She can be reached at 800-314-5060 or http://www.LIDA360.com.