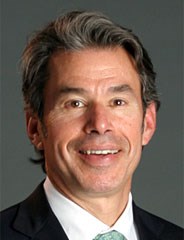 Puyallup, Washington (PRWEB) August 01, 2013
World-renowned neurosurgeon Richard Wohns, M.D., JD, MBA, is leading a mission trip to Nepal to educate and teach local neurosurgeons and residents. Under the auspices of the Foundation for International Education in Neurological Surgery (FIENS), Dr. Wohns will spend over two weeks at Tribhuvan University Teaching Hospital in Katmandu training Nepali physicians on the latest neurosurgical techniques. In addition to volunteer hours, he is bringing with him donated equipment and supplies.
"After traveling to the Himalayas on eight other occasions, this trip is my opportunity to give back to the people of Nepal," said Dr. Wohns who will be accompanied by his youngest son, a pre-medical student at Harvard University and colleague Dr. Thomas Steffen, orthopedic spine surgeon with Rainier Technology in England. "Within the Department of Neurosurgery at the university, we will be teaching minimally invasive, outpatient cranial and spinal surgery, as well as more complex techniques."
Since the 1970s, Dr. Wohns has been traveling to the Himalayas on trekking expeditions driven by his love of the region and culture. "My goal for this trip is to bring as much education as possible to the local neurosurgeons who I respect, which will ultimately benefit the people of Nepal. In addition, by establishing meaningful relationships with the university and our Spine Center practice in Washington, my hope is to create an ongoing communication and dialogue in order to benefit all parties."
Dr. Wohns will be returning to the States on August 14, 2013. You can follow his mission trip at his blog at: http://www.richardwohns.com/blog
About Richard Wohns, M.D., JD, MBA
Dr. Wohns is a board certified neurosurgeon, and an Associate Clinical Professor of Neurological Surgery at the University of Washington. He graduated magna cum laude at Harvard College with a degree in Biochemistry and completed his MD at the Yale University School of Medicine. Dr. Wohns was Medical Director of the Ultima Thule Expedition in 1984 and conducted high altitude brain research on Mt. Everest. After pioneering an innovative outpatient spine surgery program in the Puget Sound region, Dr. Wohns founded NeoSpine, LLC in 2001 to develop a national network of outpatient spine surgery centers.
About Microsurgical Spine Center
Located in Puyallup just outside of Seattle, Washington, Microsurgical Spine Center is an ambulatory surgery center providing minimally invasive spine and neurological treatments and procedures on an outpatient basis, as well as pain management.
About Symbion, Inc.
Symbion, Inc., headquartered in Nashville, Tennessee, owns and operates a network of short stay surgical facilities that provide non-emergency surgical procedures across many specialties. As of March 31, 2013, Symbion owned and operated 48 surgical facilities and managed ten additional facilities in 25 states, including Microsurgical Spine Center.