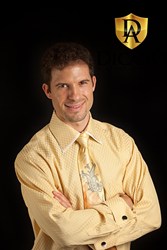 In a global marketplace with a global time scale, there is no reason why a company can't offer 24/7 customer service.
Chicago, IL (PRWEB) August 01, 2013
Due to the vast demand upon company resources, directors of DICARO & ASSOCIATES, LLC are pleased to announce the ability to talk to a live client relations manager 24 hours per day, 7 days a week, 365 days a year via their accessible toll-free number.
As America's premier mortgage note buyers, they strive to find new ways of helping people who are receiving payments from a property they sold, liquidate that payment stream for cash today. They take pride in their new motto: "Mortgage Selling Made Easy 24 Hours a Day."
Why should businesses be available 24 hours a day?
The rise of the internet over the last decade and the explosion of internet-enable consumer electronics, like cell phones and tablets, have increased the desire for consumers to be connected all of the time. Additionally, this new technology has made it easier for companies to operate call reception centers at a fraction of the cost in years prior. Since Americans never sleep, that doesn't mean the competition does either. If companys want to compete, they need to allow clients the ability to at least call them for all 24 hours in a day.
DICARO & ASSOCIATES's 50 years of combined experience as real estate note buyers, has been one of the many keys to solving problems for people who believe their situations are hopeless. Here's a hint from one of the thousands of people the company has helped: "Selling our private mortgage note to DICARO & ASSOCIATES was the best decision we made all year. Other companies just wasted our time. And, the fact that we could call 24 hours a day was icing on the cake", says former client Barbara Goodman.
Nicholas di Caro is the Senior Investment Partner for DICARO & ASSOCIATES, LLC. Operating in all 50 states from their Chicago, Illinois location, they invest in performing real estate notes from $5,000 to $5,000,000. They are actively buying privately held mortgage notes, deeds of trust, and land contracts secured by single family residences, mobile homes with land, and commercial properties. They have the ability to buy notes that other companies have denied, in addition to providing creative purchase options that are new to the industry. Learn more at http://www.nicholasdicaro.com