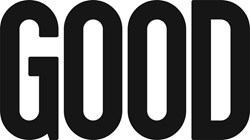 Los Angeles, CA (PRWEB) August 01, 2013
The United States Air Force has partnered with GOOD magazine to help launch The Air Force Collaboratory, an interactive online platform that invites Science, Technology, Engineering and Mathematics (STEM) inclined students, educators and innovators alike to solve some of the Air Force's toughest challenges. The Air Force Collaboratory will launch at https://airforce.com/collaboratory on August 1, 2013 and will run through the end of November.
The partnership emerges from the demand to incorporate STEM to develop innovative solutions for real-world issues. Currently, the Air Force's humanitarian and search and rescue missions have increasingly relied on technological advances to save lives threatened by natural disasters. Through integrating STEM education with operational strategy in The Air Force Collaboratory, the Air Force and GOOD hope to inspire ideas to develop new technologies that enhance these strategies, driving the next generation of scientists, engineers, and mathematicians.
This open collaborative initiative will connect students and educators with Airmen, and challenge them to develop innovative and unique ideas for three critical Air Force projects:

The first project, "Search and Rescue 2.0," which will be active for collaboration from Aug. 1 to Sept. 30, solicits participants to develop new technologies through rapid prototyping for search and rescue operations to help save lives trapped in collapsed structures.
The second project, "Mind of a Quadrotor," which will be active for collaboration from Sept. 1 to Oct. 31, challenges participants to help build a system that allows a quadrotor to navigate its surroundings with minimal human interaction.
The third and final project, "Launch of GPS IIF," which will be active for collaboration from Oct. 1 to Nov. 30, tests participants to determine the most effective location within the GPS satellite constellation to launch the Air Force's newest GPS satellite.
"The Air Force is about a lot more than just flying planes," said Col. Marcus Johnson, Strategic Marketing Division chief. "We want to give students and educators the opportunity to learn and work on our most innovative projects alongside Airmen. In return, we will get to work with some of the best and brightest to help the Air Force develop solutions that can enhance our Airmen's capabilities to accomplish their missions.
The Air Force Collaboratory and the progress of STEM education will be documented on the STEM Hub, featuring an editorial series humanizing the efforts of STEM education as the initiative progresses.
"Here at GOOD, we know collaboration leads to innovation. We've seen it time and time again with our own boundary-pushing projects," said Jay Ku, Head of Strategic Partnerships at GOOD. "The chance to work with the Air Force on such important issues that not only advance our goals of offering educational and groundbreaking programs, but allow us to also advance our nation at the same time is just the kind of thing our community wants to support."
More information can be found at The Air Force Collaboratory
###
About the United States Air Force
The mission of the U.S. Air Force is to fly, fight and win in Air, Space and Cyberspace. In 2013, the Air Force Recruiting Service is hiring over 28,000 new Airmen. An emphasis is on recruiting people with no prior military service into one of about 140 enlisted career opportunities. The Air Force continues to bring in quality men and women because it matters. The Air Force recruits to retain, so we recruit the brightest candidates possible, then provide them with tough, highly technical training that gives them the right skills to sustain the combat capability of America's Air Force. For more information about Air Force benefits and opportunities, go to airforce.com.
About GOOD
GOOD Worldwide LLC. (http://www.good.is), launched in September 2006, is an integrated media, thought leadership and community action platform for people who want to live well and do good, and a community of, by, and for the people, businesses, and NGOs moving the world forward. GOOD's mission is to convene, connect, and empower the global community of people "who give a damn."