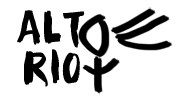 AltoRiot.com will give viewers a chance to discover hidden gems in the classical music field and connect to the genre through their current non-classical music tastes
Los Angeles, CA (PRWEB) August 01, 2013
Classical music site AltoRiot.com officially goes live as a unique online portal geared toward expanding the genre to a wider, mainstream audience. AltoRiot.com will provide viewers with a robust, entertaining online experience unlike any of the current offerings in the classical music media with features, reviews, and artist highlights centered around the growing interests of today's music listener.
The site seeks to introduce new audiences to classical artists as well as historic and contemporary classical repertoire. Through selected editorial features and reviews, AltoRiot.com will give viewers a chance to discover hidden gems in the classical music field and connect to the genre through their current non-classical music tastes.
AltoRiot.com will maintain a strict editorial stance that will hold classical artists and recordings to the highest of standards and will provide content in a palpable and engaging tone for the general music fan to enjoy.
"With the lines between music genres being blurred now more than ever and multi-genre music listeners evolving, now is the perfect time for an open-minded medium for classical music to captivate this new generation of fans. Our goal is to break down the barriers that have held new fans from understanding classical music and more importantly the barriers the culture of the genre has created preventing its own expansion" says AltoRiot.com President Andrew Gilles.
The editorial staff led by Editor-In-Chief Nick Sheer will be based out of AltoRiot.com's Los Angeles office.
AltoRiot.com
For further information, contact:
Lisa Manshadi
Lisa(at)altoriot(dot)com