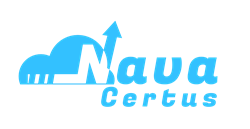 Cloud computing is here to stay, businesses are realizing this. That's exactly why Nava Certus is going to be a leading player in the so-called 'migrate file server to Google Drive' race.
Glendale, CA (PRWEB) August 05, 2013
File server to cloud-based storage migration is about to get a lot easier.
Introducing Nava Certus, an intuitive, easy to configure Google Drive migration solution developed by Nava Solutions, an independent business unit of Linkgard Systems.
Nava Certus is a downloadable, proprietary software solution that allows both system administrators and single users to migrate files from file storage servers to Google Drive with relative ease.
"With Nava Certus, Linkgard is adding yet another innovative product to its portfolio of cloud products and services," said Hutch Kolozyan, CEO of Linkgard Systems. "We believe cloud storage in particular will be an increasingly attractive option for companies of all sizes."
Two Google Drive migration methods are supported—centralized, where files from one specific source are migrated to one or more destinations and distributed migration, where files are not only migrated to the target destination, they are sent to specific owners. Distributed migration is performed by referencing a pre-configured mapping file. Additionally, Nava Certus preserves permissions while keeping file hierarchy intact.
In future releases, native migration to/from other cloud storage systems, such as Microsoft Skydrive, Amazon S3 and Dropbox will be offered. In other words, Nava Certus aims to be a universal cloud-storage migration tool, allowing migration to and from different cloud solutions.
"Things are changing day by day in the business world in terms of technology, and how to keep up is the real challenge," Kolozyan said. "Now everyone wants instant access to everything—all their information stored in a centralized location instantly accessible from anywhere in the world, shared by multiple users. Cloud computing is here to stay, businesses are realizing this. That's exactly why Nava Certus is going to be a leading player in the so-called 'migrate file server to Google Drive' race."
Preparing files that need to migrate to Google Drive is ordinarily a daunting task due to the nature of setting file permissions. Nava Certus takes the burden out of Google Drive migration, making the process seamless and easy to operate for virtually any user.
The intention is to have Nava Certus be made available through Google Apps partners.
"We invite Google Apps resellers and other cloud service providers to try the advanced functionality of Nava Certus," said Violeta Shamirian, Product Manager of Nava Solutions. "We're committed to empowering resellers through upcoming features and our high-value support."
"Although certain large cloud service providers offer their own tools to migrate to Google Drive, there are still thousands of other resellers that will greatly benefit from a product partnership with Nava Solutions. The currently available migration options are limited in terms of functionality, diversity and scope" said Shamirian.
Users can test drive the product with a maximum migration limit of 1GB by simply downloading the application from the Linkgard site and get started immediately. Introductory pricing is only $4.99 per gigabyte, which is an extremely competitive cost considering that similar solutions out there are 300 percent more expensive.
Given the lack of accessible, easy to operate file server to cloud migration solutions being made available, Nava Certus is a value-added product that will be difficult for both small businesses and enterprise-level Google Apps customers to overlook.
To become a Nava Certus reseller, please visit: http://www.navasolutions.com/.