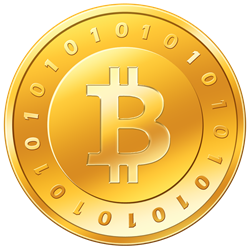 Las Vegas, NV (PRWEB) August 01, 2013
A live Linux cryptocurrency mining distribution will be unveiled by HackMiami during a panel discussion of hackers at the annual Defcon Skytalks taking place this Saturday at the Rio Hotel and Casino in Las Vegas, NV.
The panel will also discuss free market economic advantages of cryptocurrencies, and recent government attacks against e-currencies such as the recent Thailand Bitcoin ban. During the talk, HackMiami will announce the release of GuapIX v0.1, a live Linux cryptocurrency mining distribution developed by Chris Snyder, network security specialist and cryptocurrency enthusiast.
"The GuapIX series is intended to simplify the process of accelerated GPU cryptocurrency mining configurations and trading solutions," stated Snyder. The software will be available through http://hackmiami.org
The panel will be moderated by Alexander Heid, president of HackMiami, and will feature an array of white hat hackers and information security professionals, some of whom are operators of cryptocurrency mining operations and merchants that accept Bitcoin as a form of payment. The panel will feature James Ball, treasurer of HackMiami, Travis Tolle, professional cryptographic hardware consultant, Chris Snyder, a network security specialist and creator of GuapIX, and Bryce Case, also known as YTCracker, the famed hacker known for his hip hop release entitiled "Bitcoin Baron."
The upcoming cryptocurrency discussion panel will take place at the Defcon Skytalks at the following date, time, and location:
Saturday July 3, 2013 - 5pm
Defcon Hackers Conference
Skytalks Track
Rio Hotel and Casino
Las Vegas, NV
Defcon Website – http://www.defcon.org
About Defcon Skytalks
Skytalks is a track at Defcon presented by DC-303 for the Defcon community. Its purpose, to demonstrate cutting edge technology and research -- the kind you can't or don't want to do at home. This is classic, old-school Defcon: no cameras, no recording. No pre-con content takedowns. No sobriety, no BS.
The Defcon Sytalks track runs the 3 main days of Defcon: Friday, Saturday, and Sunday. We bring three days of the very best, and we invite you to be a part of it. - https://skytalks.info
About HackMiami
HackMiami is the premier resource in South Florida for highly skilled hackers that specialize in vulnerability analysis, penetration testing, digital forensics, and all manner of information technology and security.
HackMiami seeks to develop and harness the participation of the information security community through regular events, presentations, labs and competitions. These events allow the hacker community a forum to present their research, develop new techniques and methodologies, and at the same time provides valuable a networking resource for contracting opportunities.
Visit the official HackMiami website to schedule a training or book a speaker at http://www.hackmiami.org/services/
MEDIA CONTACT: 
HackMiami Media Desk  
info(at)HackMiami(dot)org  
http://www.hackmiami.org
Twitter: @hackmiami