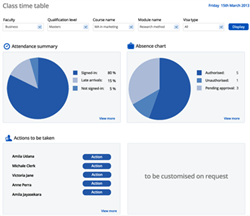 London, UK (PRWEB UK) 1 August 2013
BQuTMS (http://www.bqutms.com) announces the publication of their guide to UKBA Tier 4 licence for Higher Educational organisations to comply with UKBA requirements for achieving and maintaining Highly Trusted Status.
A recent report from The Higher Education Better Regulation Group (HEBRG) identified the enormous confusion and costs to the UK University sector from the need to comply with labyrinthine UKBA regulations designed to control student immigration. The average annual cost for the universities was £357,948, with total annual costs of £67m across the sector. The private college sector suffers similarly.
BQuTMS, providers of the leading cloud-based Student Attendance Management System (SAMS) have published a useful guide to the requirements and obligations imposed by UKBA with practical suggestions to ensure efficient and cost effective compliance.
The guide is based on practical experience and knowledge, combined with current specialist expertise to ensure practical and helpful information that will aid any organisation involved in UKBA Tier 4 compliance.
Areas covered include:

Tier 4 Sponsor Responsibilities
Mandatory records
Reporting Responsibilities
Possible penalties
Audit Preparation
Attendance Monitoring
Effective Student Communication
It is the responsibility of the Tier 4 licence holder to comply with UKBA requirements and to be able to provide hard evidence of that compliance. This can be extremely costly, as recently reported on by The Higher Education Better Regulation Group (HEBRG).
A combination of correct advice and information together with the use of appropriate systems and processes will ensure Tier 4 compliance in a practical and efficient cost effective manner.
BQuSAMS (Student Attendance Management System) was designed together with Immigration regulation experts Veristat to ensure that users are compliant with Tier 4 regulations. BQuSAMS also links with widely used Student Management Information and Timetabling systems to ensure that current resource utilisation is optimised.
There is no infrastructure required, as it is a state of the art cloud based system, which uses the latest technologies in clever ways to ensure minimal cost of installation and operation. Data can be gathered via Smart Card readers, Smartphones, tablets, QR and barcode readers and biometric scanners, meaning there is the right option for every organisation.
BQu appreciate that all universities and colleges work differently and therefore that the solution needs to fit the way the individual institution works. The system provides a framework that can be tailored to suit individual customer requirements, whilst at the same time ensuring that they are able to fully comply with their sponsor duties.
BQuSAMS has proven to be one of the best and most cost effective cloud-based solutions available for the UK HE sector, which faces the dual challenges of financial hardship and compliance. BQuSAMS enables both to be met and overcome effectively.
The whitepaper can be downloaded from their website on Guide to Tier 4 Sponsor Requirements and Obligations for Successful Compliance.