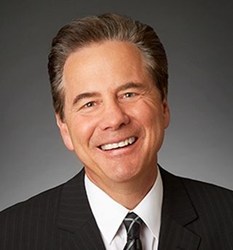 Los Angeles, CA (PRWEB) August 01, 2013
Three cars collided near a major intersection in the San Fernando Valley earlier this month, seriously injuring all three drivers as well as three women waiting at a bus stop, according to a report from NBC News. The crash reportedly occurred at approximately 8:00 p.m. on July 3rd, near the corner of Tampa Avenue and Roscoe Boulevard. Noted car accident attorney Jeff Nadrich recently commented on the case, addressing some of its possible legal implications.
"Based on the reports, it sounds like road rage may have been a factor in the auto collision," said Nadrich. "Of course, the circumstances surrounding the crash are still being investigated, but if indeed it does turn out that road rage played a role, the individuals responsible may face some serious legal consequences, possibly even jail time."
Nadrich further noted that road rage places lives at risk on a daily basis, and California has some of the most stringent aggressive driving penalties in the country. "Most states treat incidents of road rage as assault and battery, but California is the only state in the nation that actually has the term 'road rage' on the books as a specific crime."
According to the NBC report, two of the vehicles may have been involved in a chase, with speeds up to 90 mph. One of the vehicles reportedly flew through the intersection at Roscoe Blvd, colliding with a van and causing it to flip over. The second racing vehicle then accelerated into a bus stop, hitting the three women who were waiting. Six people were taken to the hospital, with at least two listed in critical condition.
NBC reports that debris from the accident was strewn across the intersection, and crowds of onlookers gathered around to see what had happened. LAPD's Maureen Ryan described the crash as "horrific." Very few other details have been released, and the current condition of the victims has not been reported.
About Nadrich & Cohen: Jeffrey Nadrich is an auto accident lawyer with Nadrich & Cohen, a California based law firm with offices in 18 locations across the state. Nadrich & Cohen handles all types of wrongful death and serious injury accident cases, and victims are encouraged to call 1-800-718-4658 for a free consultation with a Nadrich & Cohen attorney.
Source:
NBC: Three-Car Crash in Northridge Injures Drivers, Women Waiting for Bus; July 4, 2013