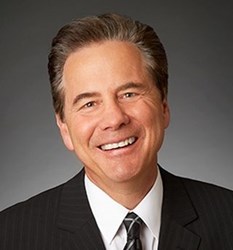 Los Angeles, CA (PRWEB) August 02, 2013
BMX legend James Shepherd was recently released from a Texas hospital after sustaining serious injuries from a bike-car collision in Austin on the Fourth of July, according to a news report from ESPN. The 42-year-old competitive cyclist—who rose to fame in the early 1990s—was reportedly riding his BMX along the city streets when a car ventured too close, causing Shepherd to swerve into utility pole. Noted bicycle injury lawyer Jeff Nadrich recently weighed in on the situation, discussing the legal implications.
"As a partner in a major bicycle injury law firm, I am bombarded with stories just like this on almost a daily basis, and it's deeply unfortunate," he said. "Bicyclists need to be safe and follow the laws, but drivers have a legal responsibility to share the road, and they can often be held liable when a passing cyclist is injured."
Nadrich notes that as an avid cyclist himself, he takes these stories to heart, but he also points out that the matter is still under investigation. "Of course, everyone is innocent until proven guilty, and we don't have all of the information about the surrounding circumstances. I just wish Mr. Shepherd a speedy recovery, and I'm glad to hear that he's showing great signs of improvement."
ESPN reports that Shepherd suffered many serious injuries, including a fractured skull, a broken jaw, a broken neck, a broken clavicle and a torn ACL in his knee. He was treated at Austin's University Medical Center Brackenridge, where he reportedly underwent 5 surgeries. Despite the seriousness of his injuries, Shepherd is expected to make a full recovery.
Nadrich urges anyone who has suffered a bike-automobile accident to contact a qualified personal injury lawyer right away. According to Nadrich, victims may be entitled to compensation for their injuries.
About Nadrich & Cohen: Jeffrey Nadrich is a bicycle injury lawyer with Nadrich & Cohen, a California based law firm with offices in 18 locations across the state. Nadrich & Cohen handles all types of wrongful death and serious injury accident cases, and victims are encouraged to call 1-800-718-4658 for a free consultation with a Nadrich & Cohen attorney.
Source:
ESPN: James Shepherd Recovering from Serious Injuries; July 10, 2013