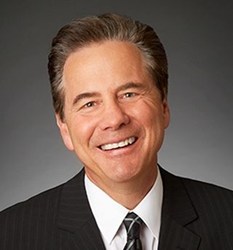 Los Angeles, CA (PRWEB) August 03, 2013
The police force in Bakersfield, California is eliminating its 100-year-old motorcycle unit, according to a report from the local ABC affiliate. According to Bakersfield Police Chief Greg Williamson, motorcycles are swift and effective, but also extremely dangerous. The decision reportedly comes in light of increased motorcycle accidents among law enforcement officials, but motorcycle accident attorney Jeff Nadrich believes that the real problem lies with traffic enforcement.
According to Nadrich, "Motorcycles have many advantages over traditional patrol cars, like the ability to split lanes in an emergency situation. The problem here lies largely with vehicles that fail to share the roads. Motorcycle accidents are increasing not just for cops, but across the board, and quite often, the liability lies with automobile drivers who engage in reckless or careless maneuvers."
Nadrich believes that greater traffic enforcement is the ideal solution for quelling the problem of increased motorcycle injuries. "I'm glad that the Bakersfield police force is acknowledging this very serious problem, but I hope that they will take the next logical step and increase traffic safety enforcement. This is especially important in the summer months, when motorcycle accidents increase across the nation."
Chief Williamson was quoted by ABC as taking full responsibility for the decision to eliminate the motorcycle unit. "It was my decision to make and that's the decision that I made," he said. He also pointed to Bakersfield statistics that indicate a swift rise in motorcycle patrol injuries during the years 2007 and 2008.
As ABC notes, Williamson already began to dramatically reduce the number of motorcycles last year. At the beginning of 2012, there were reportedly 20 motorcycle cops on the road. Now there are only 9. Williamson plans to continue phasing them out gradually, with the last 4 used to patrol the riverbed and tough terrain areas.
"Eighty-percent of the officers whose names are on the memorial downstairs died as a result of a motorcycle accident in the line of duty," Williamson further noted, while conceding that not all officers are happy about his decision.
About Nadrich & Cohen: Jeffrey Nadrich is a California motorcycle lawyer with Nadrich & Cohen, a California based law firm with offices in 18 locations across the state. Nadrich & Cohen handles all types of wrongful death and serious injury accident cases, and victims are encouraged to call 1-800-718-4658 for a free consultation with a Nadrich & Cohen attorney.
Source:
ABC: Bakersfield motorcycle unit is disbanding – chief calls them dangerous; July 25, 2013