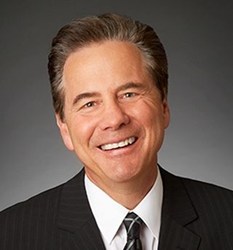 Los Angeles, CA (PRWEB) August 04, 2013
A dog bite victim of Illinois has been granted more than $1 million after reportedly being attacked by a bull mastiff, this according to CBS Chicago. The settlement is making headlines because it is reportedly the largest dog bite payout in the state's history. Noted dog bite lawyer Jeff Nadrich recently weighed in the case, and what it means for other potential plaintiffs out there.
According to Nadrich, "Strict liability laws vary from state to state, but in the vast majority of cases, the dog owner is legally liable for their pets' actions, and that includes any bites or attacks. This should serve as a lesson to all dog owners, and to dog bite victims as well. Always be responsible with your pets, and if you have been the victim of an attack, don't suffer in silence. Contact a qualified dog bite attorney and get the justice you deserve."
Nadrich also noted that dog bite litigation isn't about revenge or comeuppance; it's about putting one's life back together. "Many people feel guilty about pursuing legal action, but if your qualify of life has been diminished by high medical costs, lost wages or even emotional trauma, you have no reason to be ashamed about seeking justice. This is about getting your life back, after being the unfortunate victim of circumstances that you had no control over."
According to CBS, the victim in this case was a 15-year-old boy who was reportedly attacked for 10 straight minutes before someone was finally able to subdue the mastiff with a lit cigarette. The boy reportedly suffered severe lacerations to his scalp, his right shoulder, his right arm and his right thigh, as well as post-traumatic stress disorder. He is currently in recovery and is expected to graduate from high school next year.
About Nadrich & Cohen: Jeffrey Nadrich is a dog bite lawyer with Nadrich & Cohen, a California based law firm with offices in 18 locations across the state. Nadrich & Cohen handles all types of wrongful death and serious injury accident cases, and victims are encouraged to call 1-800-718-4658 for a free consultation with a Nadrich & Cohen attorney.
Source:
CBS Chicago: $1.125 Million Awarded to Victim of Dog Bite; July 29, 2013