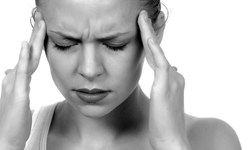 If pain killers such as paracetamol, aspirin and ibuprofen are not enough to treat the symptoms of your migraine, you should speak to your pharmacist about other treatments.
London (PRWEB UK) 2 August 2013
Experts once believed that migraine was caused by dilation of blood vessels in the head, while more recently it has been attributed to abnormal neuronal signals.
In a new study, appearing in PLOS ONE, by the Perelman School of Medicine at the University of Pennsylvania, researchers suggest that blood vessels play a different role than previously suspected: structural alterations of the blood supply to the brain may increase susceptibility to changes in cerebral blood flow, contributing to the abnormal neuronal activity that starts migraine. 1
This study included 170 people from three groups -- a control group with no headaches, those who had migraine with aura, and those who had migraine without aura -- the team found that an incomplete circle of Willis, the term used for a series of connections between the major arteries, was more common in people with migraine with aura (73 percent) and migraine without aura (67 percent), compared to a headache-free control group (51 percent).
The team used magnetic resonance angiography to examine blood vessel structure and a non-invasive magnetic resonance imaging method pioneered at the University of Pennsylvania, called Arterial spin labelling (ASL), to measure changes in cerebral blood flow. 2
"People with migraine actually have differences in the structure of their blood vessels -- this is something you are born with," said the study's lead author, Brett Cucchiara, MD, Associate Professor of Neurology. "These differences seem to be associated with changes in blood flow in the brain, and it's possible that these changes may trigger migraine, which may explain why some people, for instance, notice that dehydration triggers their headaches."
Migraine is the most common neurological condition in the developed world. It is more prevalent than diabetes, epilepsy and asthma combined – eight million people in the UK have migraine with an estimated 190,000 migraine attacks every day. Migraine affects an estimated 28 million Americans, causing significant disability. Here are some key facts and figures about migraine 3:
•Among adults of all ages, migraine is one of the top 20 causes of disability expressed as years of healthy life lost to disability (The World Health Report 2001, WHO)
•Migraine is the least publicly funded of all neurological illnesses relative to its economic impact (Shapiro & Goadsby, Cephalalgia, September 2007)
•An estimated 25 million days are lost from work or school because of migraine (Steiner et al, Cephalalgia, 2003)
•Over half (54%) of migraineurs experience one or more attacks per month, and 13% claim one or more attacks per week (Steiner et al, Cephalalgia, 2003)
•Women are more likely to have migraine attacks than men – 18% of women and 8% of men (Steiner et al, Cephalalgia, 2003)
•Children can get migraine attacks too. Attacks can start at any age, but they usually start in children who are in their early to mid-teens (Goadsby et al, New England Journal of Medicine, 2002)
•Migraine remains undiagnosed and undertreated in at least 50% of patients, and less than 50% of migraine patients consult a physician (Pavone, Banfi, Vaiani & Panconesi, Cephalalgia, September 2007)
Scientists at the Wellcome Trust Sanger Institute, as part of the International Headache Genetics Consortium, say they have identified five regions of DNA containing genes linked to the onset of migraine, which gives hope for those who suffer from it, as these regions could "open new doors" to understanding the causes, the Cambridgeshire-based team says.
The team compared DNA samples from more than 100,000 people, including those affected and healthy patients. Dr Padhraig Gormley, who was involved in study, said: "At a fundamental biological level we really don't know what causes a migraine. Many people find it very debilitating, becoming overly-sensitive to stimuli such as light and sound. They find it very difficult to function and just want to lock themselves away in a darkened room. There were already seven regions discovered, so we have 12 now. We think there should be many, many more, so there is still a lot of work to do."
He described the new discoveries as "very important to informing the direction of research", but said a cure, if one could be found - would be "many years down the line". 4
ChemistDirect's Superintendant Pharmacist Omar El-Gohary suggests "Migraines can be a debilitating illness and although the cause isn't 100% clear, sufferers should be aware of triggers and wherever possible try to avoid them. Known triggers include certain foods (e.g. chocolate, cheese, caffeine), stress, changes in weather and fatigue. If pain killers such as paracetamol, aspirin and ibuprofen are not enough to treat the symptoms of your migraine, you should speak to your pharmacist about other treatments such as sumatriptan which is available over the counter and licensed specifically to treat migraine."
References
1) http://www.plosone.org/article/info%3Adoi%2F10.1371%2Fjournal.pone.0071007
2) http://www.uphs.upenn.edu/news/News_Releases/2013/07/willis/?utm_source=feedburner&utm_medium=feed&utm_campaign=Feed%3A+penn-medicine-news+%28Penn+Medicine+News%29
3) http://www.migrainetrust.org/key-statistics
4) http://www.bbc.co.uk/news/uk-england-cambridgeshire-23030025