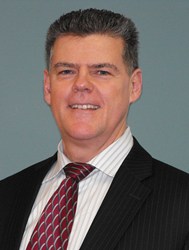 Achieving N-able's NOC and Help Desk Services Partner Status is a great testimony to Inbay's IT expertise and commitment to partner support and services excellence.
London, UK (PRWEB UK) 6 August 2013
Inbay, a London-based provider of support and IT services under white label to VARs, MSPs and ISPs, has been awarded NOC and Help Desk Services Partner status from N-able, a global leader in remote monitoring and management (RMM) and service automation software.
The designation recognises Inbay's expertise across engineer training, service and process management and customer support.
Kristian Wright, Managing Director of Inbay, comments: "Becoming an N-able NOC and Help Services Partner has enabled Inbay to provide MSPs with 24/7 NOC Services and Hotdesk technical helpdesk services based on N-able's world-leading N-central RMM and MSP automation platform."
"Supporting and managing client IT environments around-the-clock can be a major challenge for MSPs, requiring experienced specialists across multiple areas of expertise, available 24/7. Many MSPs do not have the capacity to offer this in-house while others simply do not want to," continues Wright.
Inbay's NOC Services and Hotdesk technical helpdesk ensure MSPs can expand their technical and operational capabilities without the need for large cap-ex investment or the hassle of an in-house operation. Outsourcing to Inbay also enables MSPs looking for a competitive edge to shift from a reactive to a proactive model, quickly and easily, while the pay-as-you-grow service ensures MSPs scale up whenever they need additional resources yet only pay for what they use.
"We're pleased to work closely with Inbay to empower MSPs in the UK with the technology, processes and support needed to deliver proactive and fully managed IT services," says J.P. Jauvin, General Manager, N-able. "Achieving N-able's NOC and Help Desk Services Partner Status is a great testimony to Inbay's IT expertise and commitment to partner support and services excellence."
Inbay NOC Services provides MSPs with continual monitoring and management of their customers' infrastructure, including desktops, servers, network and mobile devices using N-able's N-central RMM software, to ensure systems run smoothly, are optimised and secure.
Inbay's NOC Services include:

Unlimited alert/alarm triage and remediation
Support for Microsoft Windows, Apple systems and network devices
Management of Android and iOS mobile devices
Includes custom scripts, configuration and other RMM enhancements
Supports manual work requests
Supports 2-way ticket integration with Autotask or ConnectWise PSA software
Support for business software from Microsoft, Adobe, IBM and many more
Monthly review with dedicated account manager and lead engineer
As well as 24/7 NOC Services, Inbay Partner Services also include 24/7 helpdesk (Hotdesk) and product training, which is provided by Inbay's training division, N-vest.
All Inbay Partner Services are available under White Label and carry the MSP's own branding.
Over the last decade, Inbay has built an enviable reputation based on quality service, friendly, experienced staff and fantastic customer feedback with 93% of existing customers saying they would recommend it.
Inbay is a Microsoft Gold Partner, Cisco partner, Citrix partner and SMB Solutions Advisor. Inbay engineers are both Microsoft and Apple certified.
About Inbay
Inbay was founded ten years ago by Mark Duke and Kristian Wright, to redefine the way technology and technical assistance is delivered. Today Inbay offers a portfolio of white label services for its reseller, integrator and MSP partners includes Hotdesk 24/7 technical helpdesk, NOC Services and training services through its N-vest training division. It also provides a range of managed services for SMBs, including 24/7 Monitoring & Management, Business Disaster Recovery, Hardware-as-a-Service, Unified Communications and technical training.
For further information go to http://www.inbay.co.uk.
About N-able
N-able is the leading global provider of complete IT management and automation solutions for managed service providers (MSPs). N-able Technologies was acquired by SolarWinds®, a leading provider of powerful and affordable IT management software, in May 2013. N-able's award-winning N-central® is the industry's #1 RMM and MSP Service Automation Platform. N-able has a proven track record of helping MSPs standardize and automate the setup and delivery of IT services in order to achieve true scalability. N-central is backed by the most comprehensive business enablement support services available today and the industry's only freemium licensing model. Thousands of MSPs use N-able solutions to deliver scalable, flexible, profitable managed services to over 88,000 SMBs worldwide. With offices in North America, the U.K., the Netherlands and Australia, N-able is 100% channel-friendly and maintains strategic alliances with a number of leading global IT companies, including Microsoft, Intel, and Cisco among others. http://www.n-able.com
For further information go to http://www.n-able.com.