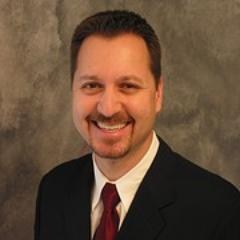 At Millennium Dental Arts, we consider healthy and beautiful smiles a top priority.
Goodyear, AZ (PRWEB) August 05, 2013
Dr. Daniel Wolter, a cosmetic dentist in Goodyear, AZ recently introduced Invisalign at his practice to provide teens and adults with straight, beautiful and confident smiles. There are many options for teeth straightening, but Invisalign offers more aesthetic advantages at an affordable cost.
Traditional metal braces offer fewer benefits and more restrictions. Invisalign is an invisible, flexible and comfortable plastic device that is designed to slip over the top or bottom teeth. The smooth texture does not cause irritations on the gums and cheeks as with sharp metal braces. Because it can be removed, there are no restrictions on food and patients can continue to properly take care of their oral health.
"At Millennium Dental Arts, we consider healthy and beautiful smiles a top priority," said Dr. Daniel Wolter, Invisalign Dentist in Goodyear, AZ. "And we are committed to providing patients with the latest and most innovative dental technology to meet that priority."
The Invisalign treatment straightens teeth within a year for adults, and two years for teens. With traditional metal braces, many visits are needed to tighten wires and brackets and for Invisalign, fewer visits are required. A new set of aligners is replaced about every two weeks and each is custom made for each patient.
In addition to providing Invisalign at his practice, Dr. Wolter is a dental implants dentist in Goodyear, AZ. Dental implants are root replacements to hold restored teeth, such as crowns or dentures. Dental implants can also be placed to anchor orthodontic dental movement.
For patients suffering from headaches, jaw or dental pain, or clicking and popping sounds that occur while chewing, Dr. Wolter is also a qualified TMJ dentist in Goodyear, AZ . He consults with each patient to determine the best treatment for each case. And for situations that arise unexpectedly, Dr. Wolter is an emergency dentist.
Since 1992, Dr. Wolter has been practicing general and restorative dentistry. After he graduated from Northwestern University Dental School, he earned a master's degree in Advanced General Dentistry and became an Assistant Clinical Professor there. To continue to provide his patients with state-of-the-art dental technology, Dr. Wolter continues his education and professional development.
For more information about Dr. Wolter or about the dental services at Millennium Dental Arts, please visit http://www.MDA-Dentist.com and http://www.youtube.com/watch?v=pl2LlzohRTY.