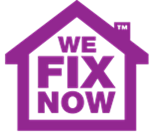 According to the World Bank, 50 billion cubic metres of water are lost through leaks and burst pipes a year.
(PRWEB UK) 5 August 2013
A recent article 'Smart Water: Tech Guarding Our Most Precious Resource' published on the BBC on July 30, has highlighted the demand for water.
The article stated that, according to the OECD Environmental Outlook to 2050, demand for water around the world is thought to increase by 55 per cent by 2050. It is estimated that by this time over 40 per cent of the global population could be facing high demands for water and see strain on water resources.
The article also stated that, according to the World Bank, 50 billion cubic metres of water are lost through leaks and burst pipes a year.
Renowned for their Tottenham plumbers, We Fix Now provides reliable and qualified emergency plumbers throughout the M25 and the surrounding areas. As a result of the recent figures regarding water, the specialists at We Fix Now have offered advice to help people reduce the amount of water they use:
"Conserving water is an important step to helping ensure that demand for water does not exceed supply. It is also an effective way of helping save money on your water bills. Taking showers instead of baths is one way of saving water. Watering your garden with water collected in a water butt, instead of a hosepipe, also helps to conserve water. As the research suggests, significant amounts of water can be wasted through burst pipes and leaks. Regularly checking taps and pipes for leaks is important in conserving water and saving money. If you think you have a leak in your home, contact a team of qualified plumbers immediately."
We Fix Now is a London-based company providing emergency plumbers and electricians throughout the M25 and surrounding counties. Renowned for their fast and effective service, the firm also specialise in unblocking drains, fixing central heating and boilers and sorting problems with gas. With a strong focus on customer service, We Fix Now prides itself on providing fully qualified and experienced engineers day and night, every day of the year.