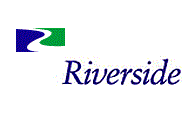 We are delighted to add a proven and promising company like iMech to H-D
(PRWEB) August 01, 2013
Innovative Mechanical Solutions Ltd. and Leading Edge Heat Treatment Ltd. (collectively, iMech) have merged into H-D Advanced Manufacturing Company (H-D). H-D was formed in December 2012 by a partnership between The Riverside Company and Hicks Equity Partners to invest in manufacturers of heavy-duty, precision engineered parts.
Based in Edmonton, Alberta, iMech is an industry leader in the engineering, design and manufacture of custom bearings for the directional drilling motor industry. iMech custom-designs its thrust bearing assemblies to provide customers with industry-leading performance characteristics and durability. As a result, its customer base includes some of the world's leading diversified oilfield service companies and directional drilling companies. The company operates a manufacturing and heat-treatment plant in Edmonton, and has a warehouse and distribution center in Houston, Texas. iMech will continue to be led by Founder and President Wayne Horley, and will be operated as an independent division within H-D.
iMech is H-D's second division, joining Overton Chicago Gear Corporation, a manufacturer of large, high-precision gears and gearboxes that are designed to meet a wide range of requirements for the most challenging applications in the oil and gas, minerals and mining, rail, wind energy, power generation and infrastructure industries.
"We are delighted to add a proven and promising company like iMech to H-D," said Riverside Partner Tim Gosline. "H-D was established to partner with outstanding industrial companies like iMech, and we believe that iMech will be better positioned to serve its customers as part of the H-D family of companies."
iMech will continue to be led by President Wayne Horley and be operated as an independent division within H-D.
"We ultimately decided to partner with H-D as they share our vision for growing iMech and can provide the financial, professional and operating resources required to accomplish our goals and provide our customers with the best bearing products in the world," said Horley. "I am also excited to be a shareholder in H-D, and I look forward to helping H-D accomplish its goal of building a first class manufacturing company."
"iMech is a great fit for H-D," said H-D CEO Chris DiSantis. "We're thrilled to be adding a new business line, exceptionally talented people and a tremendous customer base through this new partnership with iMech. iMech's custom bearings are specifically designed and manufactured for the harsh environments in which they are used, resulting in a better bearing with a longer life."
H-D Advanced Manufacturing is still actively seeking add-on opportunities in gearing, bearings, and other heavy duty, precision-engineered component sectors.
Working with Gosline on the transaction for Riverside were Vice President Rob Langley, Senior Associate Spencer Moore, and Associate Conner Harris. Origination Principal Erik Holmsen sourced the opportunity and Partner Anne Hayes worked on financing the transaction for the firm.
PNC Business Credit, GE Antares Capital and Babson Capital provided the financing, and KPMG, Jones Day and Gowling Lafleur Henderson LLP advised Riverside on the investment.
The Riverside Company
The Riverside Company is a global private equity firm focused on acquiring growing businesses valued at up to $250 million (€200 million in Europe). Since its founding in 1988, Riverside has invested in more than 310 transactions. The firm's international portfolio includes more than 75 companies. (http://www.riversidecompany.com or http://www.riversideeurope.com)