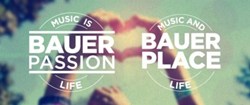 (PRWEB UK) 2 August 2013
The radio industry's favourite audience profiling body, RAJAR, has today released performance figures for the second quarter of 2013, revealing that the UK radio audience is up by almost 1.5 million adults from the same period in 2012.
Digital share continues to creep upwards from 31.5% in June 2012 and 34.3% in Q1 2013, reaching 36.8% - with 23.9% coming from DAB. A year-on-year increase of 11% for those with access to a DAB receiver brings the total to 24 million adults. The halfway landmark has also been passed for the market as 52.5% of the adult population have now tuned in using a digital receiver - something which OfCom predicted wouldn't happen until 2015.
Listening to radio via mobile devices has also experienced a growth spurt of 34% year on year, with a particular accelleration in the 15-24 age group - 43% of which have now used their mobile to access radio.
The BBC
Having suffered a blow since the departure of Chris Moyles, Nick Grimshaw's breakfast show is showing the anticipated signs of stabilisation, having been hired to shift the station's target demographic towards younger listeners. Ratings have bounced back from the poor results of Q1, regaining composure with an overall audience of 11.02 million. While Grimmers' 5.89 million listeners remain 1 million below the equivalent 2012 period, the Breakfast Show is trending towards success with 100,000 new additions since Q1.
Despite a spattering of complaint-prompting blunders, the BBC's Radio 4 is up almost 200,000 from 2012, while its classical sister Radio 3 was unfortunately jarred by a 2.1% decrease. Both Radio 4 and Radio 2 are basking in record results, with their best ever weekly ratings of 10.97 million and 15.44 million respectively.
Bauer Group
Global's Capital and Heart networks have had their reach surpassed by the national Bauer Passion portfolio, which records its highest ever reach and share and gains a 14.5% year on year increase to 7.6 million weekly adult listeners. Bauer's Planet Rock also enjoys record highs in both reach and share, with Radio Clyde standing as Scotland's leading commercial station. Salford-based Real and Smooth have had both year on year and quarterly successes, totalling joint ratings of 5.7 million.
The Bauer Place regional channels also lead in both share and reach across 18 of the 21 markets served - not helped, however, by Manchester's Key 103 which saw a 100,000 drop in listeners to sit at its lowest point ever.
Group managing director radio at Bauer Media, Dee Ford, commented on the brand's "great RAJAR performance", saying that: "We're thrilled that we are now reaching over 14 million listeners for the first time. Our continued focus on product excellence and investment in content is driving this success across our stations."
Global
Global's Vodafone Big Top 40 continues to outperform the Radio 1 Chart Show by 1.2 million listeners, with Capital FM also maintaining its position as London's top comercial station in terms of reach.
Global continues to govern national radio reach, surpassing 20 million listeners for the first time since 2011. Capital and Heart both saw their audiences increase to 7.37 and 7.53 - but this wasn't enough to overtake the Bauer Passion reach of 7.6 million.
Founder and executive president of Global Radio, Ashley Tabor, said: "I am immensely proud to see growth across all of our brands this quarter, and Global reaching its highest reach number ever, over 20.2 million listeners every week. Results like these are testament to the teams at Global, and I'd like to thank them today for their very hard work."