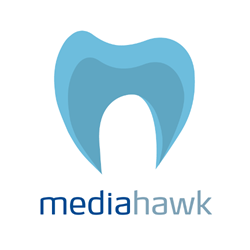 Our new Dental Call Tracking package allows dentists to apply new phone numbers to their marketing, both online and offline, giving them some incredibly valuable insights to their current marketing
Milton Keynes, Buckinghamshire (PRWEB UK) 3 August 2013
Mediahawk, the market leaders in dental call tracking & marketing analytics, have created a Dental Call Tracking solution which gives dentists the ability to track which of their marketing and advertising efforts are generating telephone enquiries.
To celebrate the release, Mediahawk have created a complimentary eBook titled "How to Supercharge Your Dental Practice Marketing" which teaches dentists and practice managers various strategies that will increase the effectiveness of their digital and traditional marketing while at the same time allowing them to cut the fat and waste from their marketing budgets.
"We saw that dentists had a huge challenge when it came to marketing their practice," said Tom Whatley, Marketing Executive at Mediahawk. "There are so many great ideas and a strong drive to implement them but not always the budget to allow them to take necessary action."
"Our new Dental Call Tracking package allows dentists to apply new phone numbers to their marketing, both online and offline, giving them some incredibly valuable insights to their current marketing, meaning they can cut out what doesn't work and do more of what does."
Dental Call Tracking comes with 10 local numbers to apply to your print advertising and unlimited numbers to track your website visitors. Head to the website to get your complimentary eBook today.