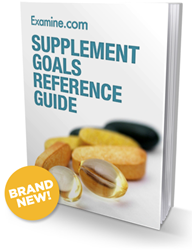 "Plenty of real science - no bro-science " - Dr. Jose Antonio.Co-founder ISSN
Cambridge, United Kingdom (PRWEB UK) 12 August 2013
Supplements are an important part of daily living and athletic performance. However, this is a poorly understood area with people either missing out on essential vitamins that are low in our foods, or spending hundreds of pounds each month on products they have little understanding about.
The guide is available here - Supplement Guide.
Examine.com is the world's leading authority on scientific supplement research and have spent years going trough tens of thousands of research papers and documenting the benefits of over 300 supplements. They consider the robustness and validity of the study design and objectively comment on the benefits of each supplement based on research findings. Each potential benefit of a product is weighed up against the strength of the research method used to test it.
View the professional testimonials here - http://examine.com/testimonials/.
The PDF is an offline version of the entire website that is updated for life, daily, and free forever as new research is added. Beyond the website, they have added over 180 health goals into this product to ensure you know exactly what to do to help people achieve their health goals.
When the supplement guide went live, over 1000 copies were sold in the first day. Instead of a lifetime membership to a forum or a giant clinical text that could potentially confuse people and raises more questions than it answers - this text offers unbiased, objective and carefully presented findings on all of the leading supplements on the market in an easy to follow fashion.
For a single investment, the Supplement Guide can help people regain and enhance their health.