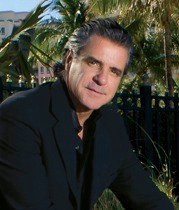 Miami, FL (PRWEB) August 01, 2013
An exclusive invitation-only organization, the Haute MD Network inducts members who represent the best and brightest doctors in their respective specialty and market. Dr. Remos, a board certified practitioner of Internal Medicine, was handpicked for his exceptional talents in the medical field. He will be featured as a prominent expert for Wellness in the Miami, Florida market.
About Haute MD Network
The Haute MD Network—a media partner of Haute Living—is comprised of the most prestigious doctors in various fields across the United States. Members are revered for their skill in one of nine specialties: Breast, Face, Smile, Nose, Skin, Body, Orthopedic, Hair Restoration and Vision/Lasik. The Haute MD blog is a one-stop source for groundbreaking news, trends and events in the industry. Find the best doctors in your area by visiting our website: http://www.hautemd.com.
About Dr. Juan Remos
As founder and Medical Director of the Wellness Institute of the Americas—a state of the art medical facility devoted to the scientific advancements in anti-aging, regeneration, wellness and prevention—Dr. Remos provides an array of wellness treatments and programs catering to the unique needs and goals of each patient. Dr. Remos believes that most diseases can be prevented through a natural balance of the three dimensions of the human being: physical, emotional and spiritual. He focuses on re-establishing or, in some cases, in maintaining quality of life by improving your vitality, enhancing your immune system, protecting your genes and attending to the areas of sexual function/dysfunction, age related hormone decline, lifestyle, mood balancing, as well as nutritional and exercise optimization.
While a pioneer in his field of rejuvenation in the Miami area, he has developed unique protocols that have gained him popularity among celebrities nationally and abroad, including singers, actresses, elite athletes, politicians and influential businessmen.
His compassionate, highly individualized, scientific approach to his patients' health maintenance is second to none.
Juan Remos, M.D., M.B.A., is certified by the American Board of Internal Medicine and is affiliated with the Florida Medical Association, the Institute of Functional Medicine, the American College of the Advancement of Medicine and the American Academy of Anti-Aging Medicine.
Dr. Remos graduated from medical school and earned his M.B.A. at the University of Madrid, Spain/University of Miami. He continued with his internship and residency at the University of Miami's Jackson Memorial Hospital. Enrolled in a fellowship of Anti-Aging and Regenerative Medicine and as an M.S. candidate in Nutrition and Metabolism, Dr. Remos is furthering his education to better serve the needs of his patients.
Dr. Remos was medical director of Kendall Regional Medical center from 1995 to 2006 while supervising two other emergency room operations as Regional Director for TeamHealth in the South Florida Region. During that time, he served as Medical Advisor for Miami-Dade Fire Rescue, participated with the Florida International Volunteer Corps in helping develop an emergency care network in Central America, directed a Podiatric Residency Program, Emergency Room Care division, was Assistant Medical Director with US Aetna Healthcare, and worked as an Assistant Medical Director at Doctors' Hospital in Coral Gables in the Obesity Treatment Program with NMR.
To learn more, visit Dr. Juan Remos' Haute MD profile.