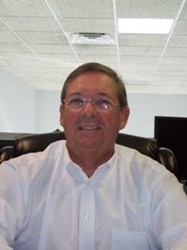 I am extremely proud to add Don to our team as he is recognized as a true professional that will take care of all of our customers' needs while looking out for their best interests when purchasing a new or used vehicle from Charlotte County Ford.
(PRWEB) August 03, 2013
The month of July may be the start of hurricane season for Florida residents, but this July brought something far more positive to Port Charlotte. Local finance and car aficionado Don Donelson joined Charlotte County Ford as their new Finance and Insurance Manager. Charlotte County Ford, long respected for their excellent automotive service to the Port Charlotte area, is sure to generate more business with this recent development.
Donelson attended University of South Florida and received his secondary education from the prestigious West Virginia Tech University. Within a few short years of college he had opened the Gulf Mortgage Company in Port Charlotte. His gift for finance enabled him for the next eight years to successfully operate the business and help individuals be able to own their own homes.
Not long after starting Gulf Mortgage, Donelson pursued another passion: automobiles. He has been working with cars for 24 years at such well-known companies as Ford and Sunset KIA. Aside from business, visitors to Charlotte County Ford will be pleased to learn that Donelson is a family man. He and his wife Pam have been married for over thirty years, and their son is a business law professor at the University of Miami.
The experience Donelson has under his belt, not only with cars but with finance management, makes him an invaluable new member of the Charlotte County Ford team. With a love of cars, a knack for finance, and an understanding of people's needs, we can be certain that Donelson's enthusiasm will make coming to this car dealership an even more pleasant experience for local residents. Now that Donelson is their new F&I manager, Charlotte County Ford is assured to continue their 23 year tradition of being the number one Dealership serving Southwest Florida.
About Charlotte County Ford:
Since 1990 Charlotte County Ford on 3156 Tamiami Trail in Port Charlotte, FL has been servicing customer from Ft Myers to Sarasota with new and used cars and trucks. Their full service repair and collision center works on all makes and models. Their mission is to help consumers make intelligent decisions on their next car or truck.