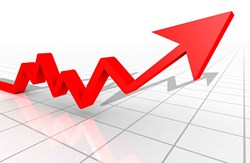 American restaurateurs can reasonably expect tastier times in the near future.
(PRWEB) August 02, 2013
Stifel, a Missouri-based brokerage and investment firm, has released the findings of its recent study on the restaurant industry. The company analyst, Paul Westra, believes that American restaurateurs can reasonably expect tastier times in the near future. Specifically, he predicts an increase in both revenue and profit in the following years.
Although the industry experienced a slight recession from February 2012 to February 2013, the worst of it is over and the recent growth should continue throughout the current year. Westra is also optimistic about rising casual restaurants brands, such as Panera Bread Co., Smashburger, and Chipotle Mexican Grill Inc. However, he also added that the slightly more expensive, sit-down restaurant chains will also enjoy consumer appeal.
Both casual and sit-down restaurant chains will enjoy much more attention from family-patrons by being more child-friendly. Introducing a kiddy menu and properly orienting the staff are just some of the ways to do this. However, there is absolutely no way that an establishment can be family-friendly without having the appropriate childcare products, such as the ones available on Babystations.com. By visiting the site, potential clients can communicate live with a customer service representative who is always ready and willing to assist them in their purchase.
About the company: Babystations.com is managed by Ekom.ca. It is an online retailer with a long history of trusted service. They sell a wide array of products that include baby changing stations, child seating, and other childcare accessories. Despite being a product-based business, the company understands the value of providing quality customer service. They provide detailed product information, give out the best prices, do their best to ease purchasing difficulties, and respond to complaints, questions, and products in the timeliest manner possible.