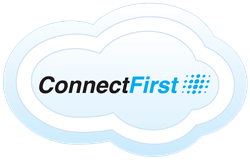 We're committed to providing the best information possible
Boulder, Colo. (PRWEB) August 01, 2013
DMG Consulting, in partnership with Connect First, has announced the publication of a comprehensive report on the upcoming changes to outbound dialing legislation, specifically changes to the Telephone Consumer Protection Act, or TCPA. The changes to the TCPA are significant, including a set of provisions that requires prior express written consent for outbound telemarketing. The report addresses new regulations added by the FCC that become effective as of Oct. 16, 2013.
DMG's report covers a wide array of topics including:

The impact the legislation will have on contact centers and vendors
The 2013 changes to the legislation that the FCC has made
How the TCPA plans to enforce its new rules
Tips to help contact centers comply with TCPA requirements
The new legislation has caused confusion within the outbound dialer sector. DMG's report clarifies the changes to the legislation and analyzes the new legislation in a clear and concise manner. "We're committed to providing the best information possible," said Geoffrey Mina, Connect First CEO. "The work of Donna and her team represents an important step in this direction."
DMG Consulting and Donna Fluss have been analyzing the cloud-based contact center infrastructure market since 2008. They are an independent research, advisory and consulting firm whose mission is to help their clients build world-class contact centers.
About Connect First: Connect First is an award-winning SaaS telecommunications and cloud contact center software provider that focuses on customer satisfaction and elegant hosted solutions. Connect First offers a robust platform, designed and supported by a team of highly experienced engineers, designers and business analysts, and backed with personalized in-house customer care. Solutions include Cloud Routing, Inbound ACD, Outbound Dialing, Call Tracking, Interactive Voice Response (IVR), Voice Broadcast, Disaster Recovery, Predictive Dialer, Real-Time Telemetry, CDR Reporting, Live Agent Chat and more. Through a consultative approach with each customer interaction, Connect First builds customized solutions to meet the needs of a discerning customer base. Visit http://www.connectfirst.com for more information or a free consultation with a contact center solutions expert.