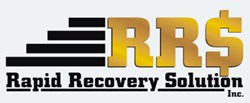 Bohemia, NY (PRWEB) August 02, 2013
On August 2, Rapid Recovery Solution is encouraged by new step-by-step method for ridding oneself of student loan debt.
According a July 30 dailyfinance.com article titled "5 Tips to Help 20-Somethings Pay Off Their Student Loan Debt," young adults should be proactive towards their loan obligations. Student debt has reached unprecedented levels, totaling $1 trillion across the United States. Making matters worse, loans often handcuff students upon graduating and dictate their financial and domestic plans. According to the piece, "40 percent have put off a car purchase, 29 percent have delayed buying a home, and 15 percent say that they've even pushed back marriage plans because of their debt."
The author then goes on to propose a series of methods to alleviate the stress of accumulating debt. Firstly, a student must constantly monitor his/her debt and familiarize oneself with any possible grace periods, deferment privileges, or even forgiveness options altogether. Young adults should also do intensive analysis of the job market and calculate the cost/benefits of graduate degrees. The article warns against consolidating loans, which often carry long-term obligations. Lastly, preparing one's children early for school and planning their educational future from a young is a proven way to avoid exorbitant student debt.
CEO of collection agency Rapid Recovery Solution Inc., John Monderine, offers professional insight. "Rapid, along with many commercial collection agencies recommend similar steps to our clients." Monderine continues. "We never want to discourage ambitious adults from applying for loans, because education is always first and foremost. The answer is to borrow responsibly and constantly plan for the next step in life."
Founded in 2006, Rapid Recovery Solution, Inc. is headquartered at the highest point of beautiful Long Island. Rapid Recovery Collection Agency is committed to recovering your funds. We believe that every debtor has the ability to pay if motivated correctly. We DO NOT alienate the debtors; we attempt to align with them and offer a number of ways to resolve not only your debt but also all their debts.
#####