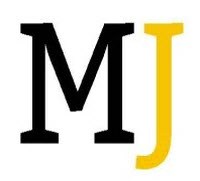 MediaJobs.com provides Strategic Insight for job seekers.
New York, NY (PRWEB) August 07, 2013
Those in the digital advertising industry know that 3D innovation is going to be the "next big thing." There has been some big news concerning 3D recently and in the article New York-Based Mobile Ad Startup StartApps Boosts In-App Advertising Bucks with 3D Innovation, MediaJobs.com discusses how New York-based mobile platform StartApp's move toward 3D could make some serious changes for those seeking mobile advertising jobs.
The article shares how StartApp has done their homework and researched and studied innovations in mobile advertising along with the fact that mobile apps are becoming even hotter than web browsing and are not in position to beat out television viewing time as well. Industry insiders are aware that the number of people utilizing mobile apps continues to skyrocket. According to comScore, Inc.*, in April of 2012, 50.2% of U.S. mobile subscribers downloaded applications on their mobile device. Those in the digital industry have been working hard to figure out how to cash in on these growing statistics. Readers will learn how StartApps was able to figure this out and what the future holds for others in the industry.
The main discussion is centered on the fact that the vast majority of mobile app downloads are free apps – so how to developers and marketers make money off this? MediaJobs.com will reveal StartApps innovative and ground-breaking method in this article with the 3D AppWall. Readers will learn exactly what the 3D AppWall is capable of, why it is being released at the perfect time and how it will affect those in mobile marketing jobs.
This technology has been downloaded more than 800 million times and signals the continuing migration to mobile. This article will reveal exactly how StartApp makes money for developers – and themselves while offering consumers something they are clamoring for.
The massive growth of the mobile industry has brought about many changes when it comes to mobile advertising. These changes are of significant importance to those seeking mobile advertising jobs. Job-seekers need to be up-to-date on the latest trends in order to achieve success in this industry. MediaJobs.com presents news coupled with insights such as these to arm strategic job seekers with the knowledge and skills that they need to succeed.
About MediaJobs:
MediaJobs.com is a digital news platform that combines the power of news articles with listings for media jobs to bring rich context and strategic insight to jobseekers in the media landscape. MediaJobs.com provides source insider information from the hottest media companies, top players and products worldwide.
New Media Trend Watch:
newmediatrendwatch.com/markets-by-country/17-usa/855-mobile-devices