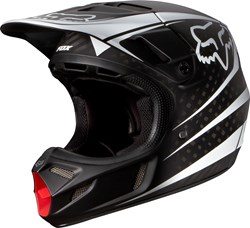 Fox Racing continues to be the staple motocross brand at Motochanic due to its design, quality and safety.
West New York, NJ (PRWEB) August 01, 2013
Fox Racing is probably the most recognized brand in MotoCross and SuperCross racing. With any Fox Racing product, right away one will notice their attention to protection, functionality, and their trademark style. The new 2014 Fox Racing collection offers a wide range of products that have been refined to optimize their uses. We are proud to announce that the 2014 Fox Racing collection is now available at Motochanic.com.
Julio Grullon, Motochanic Co-Founder:
"Fox Racing continues to be the staple motocross brand at Motochanic due to its design, quality and safety."
Fox Racing off-road helmets are among the most sought after by off-road motorcycle enthusiasts. For 2014, the results of fine tuning the perfect off-road helmet can be found in the FOX V4. This Helmet is lightweight and has full carbon fiber construction that exceeds Snell M2010 and DOT certifications standards. The helmet's interior is using a high grade Drylex removable liner that works to keep the rider dry with its moisture-wicking and antimicrobial fabric. Regarding it fit, the V4 helmet has an intermediate oval shape and comes in four different shell sizes that should be able accommodate most riders. This helmet has an impressive 16 intake and 8 exhaust ports that offers great airflow.
A great piece of 2014 Fox Racing motocross gear to add to your collection is the new Fox AIRSPC goggles. These goggles come in 15 different colors combinations. The new fox AIRSPC goggles have integrated intake brow vent port to help keep the 100% UV protective lens from fogging up on the rider. These motocross goggles have an increased peripheral viewing from the previous. This improved visibility is sure to exceed your expectations when taken on the dirt and high ramp.
About Motochanic
Motochanic is the premier motorcycle dealer in the New York, New Jersey and Connecticut Tri-State area. Motochanic specializes in motorcycle helmets and protective gear, from premium brands like Alpinestars, Arai, Bell, Dainese, AGV, Gerbings heated gear, Revit, Roland Sands, Shoei, Schuberth and Klim.