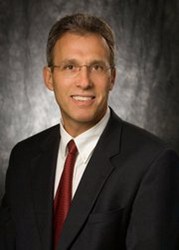 Albany, NY (PRWEB) August 05, 2013
Nationally recognized as a thought leader on physician payment reform, CDPHP chief medical officer, Dr. Bruce Nash, is set to speak at the 11th Annual World Congress on Value Based Care in Boston, MA. Dr. Nash will join the keynote panel on August 6 as they discuss ways to improve patient care by managing reimbursement strategies for doctors.
In 2008, Dr. Nash led the charge as CDPHP launched its Enhanced Primary Care (EPC) initiative, a patient-centered medical home model that has increased the value and quality of health care, while addressing the shortage of primary care physicians. The program has garnered national attention for its innovative payment model that rewards doctors for spending more time with the sickest patients.
Now in its fifth year, EPC includes 199 practices, 856 clinicians, and 215,913 CDPHP members. In 2014, Nash expects 80% of all CDPHP network primary care physicians to be included in the program.
An independent analysis of the EPC program produced the following impressive results:

15% reduction in inpatient admissions.
9% reduction in emergency room visits.
$8 per member per month savings.
The Commonwealth Fund has provided grant funding to Brigham and Women's University to conduct a more expansive study on the EPC initiative. Results are expected late this year.
About CDPHP®
Established in 1984, CDPHP is a physician-founded, member-focused and community-based not-for-profit health plan that offers high-quality affordable health insurance plans to members in 24 counties throughout New York. CDPHP is also on Facebook, Twitter, LinkedIn and Pinterest.
###