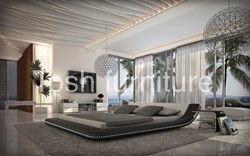 Back to School Savings
Los Angeles, CA (PRWEB) August 03, 2013
More partners, bigger savings and ample ways to earn rewards points come together to ease the financial burden of going back to school. Those opportunities include coupon codes, free shipping offers and up to 3 percent in rewards. "Traditionally, this is one of the biggest expenses on families each year," said a company spokesperson. "Our goal is to ensure every family has access to the latest in modern desks, futons and anything else that fills a college dorm."
Of course, it's not limited to just college students.
Right now, customers can save up to 20 percent on futons from Abbyson Living, American Furniture Alliance and Lifestyle Solutions. These are a favorite for those preparing to call a dorm room their home. These stylish and trendy seating areas pull double duty as a bed. There are several sizes and styles so that even the tightest spaces can accommodate these contemporary furniture pieces.
There are also several modern desks included in this sale. Kathy Ireland Office, including the very popular Volcano Dusk Child's Bookcase Desk, is included in this latest offer. "It's all about quality and we're proud to partner with Kathy Ireland, whose name is synonymous with style and sophistication." The spokesperson reminded customers of the many styles, finishes and sizes with all of its products.
For those who are preparing to return to school, either as a college student or their first day in first grade, equipping our young people with the ideal environment is crucial for their future success. DA Stores remains committed to providing incredible quality at affordable prices.
For more information about the Back to School sale or how the company plays a role in communities around the country with its Habitat for Humanity participation, visit the DA Store website.