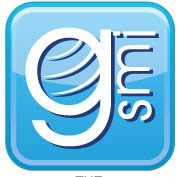 "The audience was a group of high-level executives deeply engaged in GRC efforts... and this added to the quality of the discussions... I expect more of the same at the next event."

Carole Switzer, co-founder of OCEG
Chicago, IL (PRWEB) August 05, 2013
GSMI is excited to announce the GRC Summit is returning to Chicago this September 24-26, 2013 at the Hard Rock Hotel.
The GRC Chicago will offer 4 new session tracks: (1) Corporate Governance; (2) IT/Data Security, (3) Audit Management; and (4) Enterprise Risk Management (ERM).
GRC Chicago also announces a new pre-summit workshop on "Governance 101" to be held on September 24th. Pre-conference workshops constitute a very important part of the GSMI event curriculum. They provide attendees with the opportunity to experience a more intimate and interactive setting with other attendees, as well as an opportunity for one-on-one interaction with workshop facilitators to address personal business challenges.
The Governance 101 workshop is designed to be an overview of the key responsibilities of a Board of Directors. The workshop will address:

The difference between governing and managing
Management & Operations committees
The Board's Executive Team and how it should work
The Importance & Role of Board and Staff Committees/Task Forces
As boards move from operational to strategic and the focus is shifting to emphasize the importance of governance relationships, governing boards need to realize an owner-accountable organization. Developing a comprehensive set of policies expressed with the board's single voice, which directs and protects the organization through any possible situation is no easy task.
As Carole Switzer, co-founder and president, said of the last GRC Summit "The audience was a group of high-level executives deeply engaged in GRC efforts in their organizations, and this added to the quality of the discussions that took place. I expect more of the same at the next event." GSMI is dedicated to bringing the same top quality of discussion and attendee to the new tracks and workshops and the new topics are a great way for an executive to continue advancing in their profession.
For more information please visit http://www.thegrcsummit.com. Early bird discounts are available before August 23, 2013.
Twitter: @gsmionline
Facebook: Facebook.com/gsmiweb
Event Hashtag: #GRCSummit
Join the conversation with our LinkedIn Group:
http://www.linkedin.com/groups?gid=4242188&trk=myg_ugrp_ovr
GSMI is a leader in the industry of executive education, creating conferences, summits, workshops and training sessions that combine rich learning environments with the opportunity to network with today's most relevant thought leaders, speakers and practitioners. GSMI's annual events have reached 70% of the Fortune 500 companies, in over 30 countries, covering topics that today's leaders find most challenging and inspiring.